Future's Alleged Pregnant Baby Mama Debuts Baby Bump In A Series Of Photos
19 March 2019, 14:07 | Updated: 20 March 2019, 15:36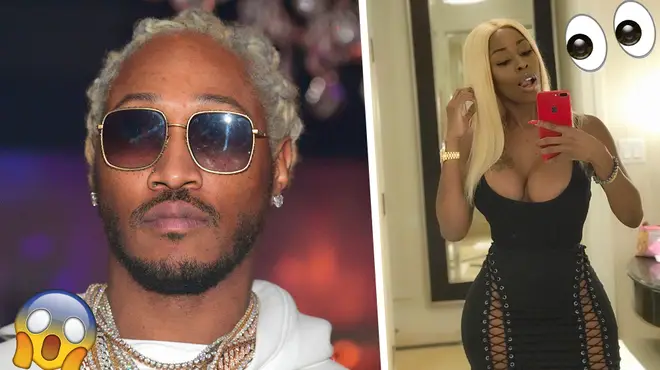 Future's supposed baby mama has revealed photos of her baby bump for the first time ever on Instagram...
Future has a baby on the way ! Model and Brand Ambassador, Eliza Reign, is the sixth woman who has come forward claiming that she's carrying Future's baby.
Over the last year, the 25 year-old"Mask Off" rapper, has been involved in a lot of drama with his children's mothers. Between Brittni Mealy to Joie Chavis and few others, it's hard to keep up with Future and his baby mama's.
Although Future has yet to confirm these claims from Eliza Reign, the model is claiming and reveals that the baby growing inside of her, is a little mini Hndrxx.
Just last Friday, (Mar 15th), Eliza Reign took to Instagram to reveal a series of photos of her baby bump...
The model looks stunningly gorgeous as she poses for her nude heavenly photoshoot. The professional photos show her in paradise with the beautiful gift, her child. The model is pictured in a gold satin sheet, posed next to beautiful scenery. The plants and water add to the atmosphere of the fantasy paradise feel.
Future hasn't publicly responded to Eliza's pregnancy. However, reports reveal that he was not happy she was pregnant and allegedly, even put a bounty out on her.
Eliza Reign hasn't confirmed when the baby is due, and hasn't revealed the gender. Future hasn't denied the claims, but he also hasn't confirm them.