Future Unveils New Song Feat. Kanye West - 'I Won': New Music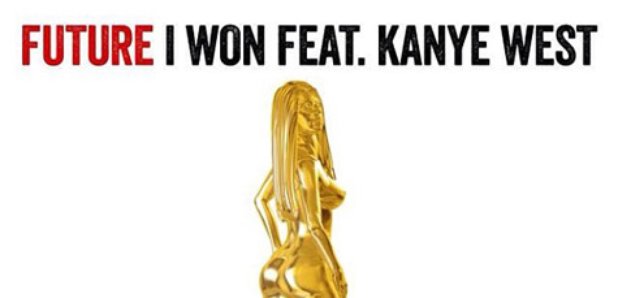 Future and Kanye sing about their other halves Kim and Ciara in new song 'I Won.'
Future and Kanye West have hooked up for new song 'I Won.'
The track, due to appear on Future's highly anticipated 'Honest' album, hears them rap about their 'trophies' aka their wives to be Ciara and Kim Kardashian.
Listen to Future Feat. Kanye West 'I Won' below:
(Warning: This song contains language that some people may find offensive.)
"I just wanna take you out and show you off/ you already know you're the perfect one/ girl when i'm with you feel like a champion/ ever since I been with you i feel like I won me a trophy" Future sings before 'Ye comes in for his verse on the track.
Kanye doesn't only pay homage to the mother of his daughter, but also to her famous sisters, rapping: "You can look at Kylie, Kendall, Kourtney, and Khloe / All your mama ever made was trophies, right."
If you pre-order Future's 'Honest' album now you'll receive 'I Won' as a free track.