Frank Ocean Drops New Song 'Biking' Featuring Jay Z & Tyler The Creator - LISTEN
10 April 2017, 12:04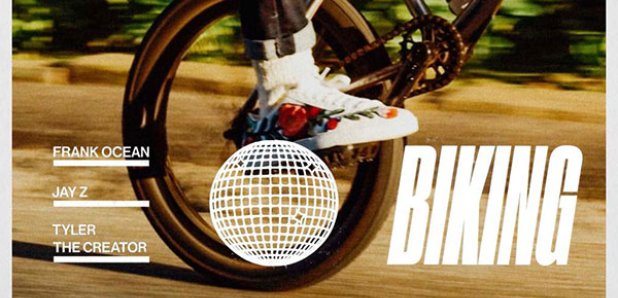 Frank's latest release has got people talking.
Frank Ocean has just dropped his new single 'Biking' featuring Jay Z and Tyler The Creator.
In another unexpected move, the elusive R&B star revealed the track just one month after dropping his last surprise song 'Chanel'.
'Biking' sees Ocean and his Odd Future collaborator Tyler link up with Hov on the mellow jam.
Listen to Frank's new song below:
Jay Z enters on the track in an unusually stripped back, minimal style as he spits "Life goes in cycles / What comes around goes around / So before it goes down / Get you some icicles."
Frank croons over the track in his signature smooth tone singing "I'm bikin' uphill and it's burning my quads / I'm bikin' downhill and it sounds like a fishing rod."
Tyler brings some more stylish bike and ice references in his verse, adding My accolades hang from my neck / Pedal, I drown in the heat / My sapphires drown in my sweat."
The rapper provided the lyrics for his verse on Twitter after the song's release.
"BIKING" By Frank, Jay and I. My Lyrics. pic.twitter.com/Qp3dSfG5TG

— Tyler, The Creator (@tylerthecreator) April 8, 2017
Fans have even started thinking Frank may have a potential new album on the way, just one year after dropping his sophomore album 'Blonde'.
frank ocean has a new album coming....i just know it.

— spooky boy noah (@lotusboi) April 8, 2017
Frank Ocean lowkey dropping a new album and yall sleep

— CAREFREE$ENSEI (@TeamThreezy) April 8, 2017
why is frank ocean releasing all these songs??? Is he gonna drop a new album or??

— #1 sott's outro stan (@shapedlikesel) April 9, 2017
I really hope these new Frank Ocean tracks mean that a new album is already in the works. Chanel and Biking are both amazing.

— yvng robot (@lucifredo) April 8, 2017