Fetty Wap's New 'Wake Up' Video Got A School Principle Suspended
2 June 2016, 11:54 | Updated: 2 June 2016, 17:40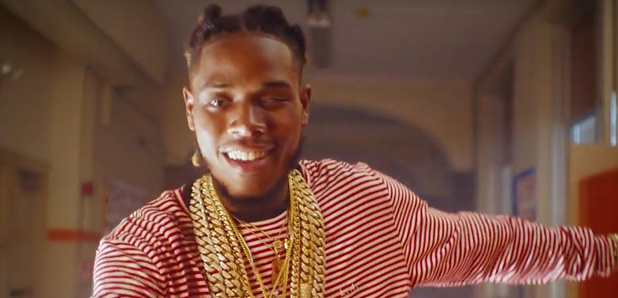 Fetty is in hot water.
Fetty Wap has dropped the uplifting visuals for his new single 'Wake Up'.
The video sees the 'Trap Queen' rapper visit his old school, East Side High, and walk the hallways while rapping about getting "Wiz Khalifa high".
He also points out all the potential future billionaires that now sit in the same classrooms he used to attend.
Watch below:
However the video appears to have landed Fetty in trouble with the school district of East Side High.
They have expressed their concern at the rapper filming the video at his old school because of his references to drug use.
"As there are procedures that must be followed in securing the use of our facilities, whether all procedures were followed is in question and being investigated and will be addressed as a personnel matter," said the district's spokeswoman, Terry Corallo.
"The district does not endorse the content of this video."
In a statement Fetty Wap said: "I went back to my old high school because I love my city. I wanted to show the students of Paterson that someone who walked those same hallways they walk every day and sat in the same classrooms shown in the video has become successful. If I can do it they can do it too."

The principal of East Side High has reportedly been suspended.