Fetty Wap Inspires Young Fan To Stop Wearing Prosthetic Eye
3 March 2016, 11:15 | Updated: 3 March 2016, 11:21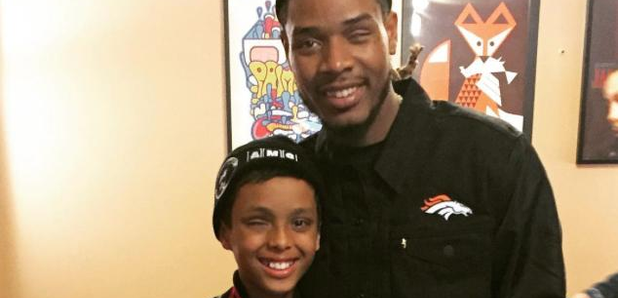 The rapper also lost his eye as a child.
Fetty Wap has finally met with a young fan who he inspired to stop wearing his prosthetic eye.
The 'Trap Queen' rapper, who lost his eye at a young age, linked up with 11-year-old Jayden Burgos – who also lost his eye due to retinoblastoma as an infant.
Burgos was motivated to remove his prosthetic eye after he saw the Remy Boy achieve success without it.
"I'm happy I got to meet Jayden and his family," Fetty told People.
"He is a really cool kid! It meant a lot to me personally to finally make his wish happen.
"It's definitely a day we'll both remember!"
The two met backstage on the rapper's 'Monster Outbreak Energy Tour' in the US.

Meanwhile, Fetty Wap was also in the news recently for making peace with model Masika Kalysha, the mother of his expected child.
The two had been feuding however Fetty reportedly spent $20,000 on baby items for their upcoming baby.
The rapper is also rumoured to be working on the follow-up to his successful self-titled debut album.