Watch Eminem And Rihanna Do The Ice Bucket Challenge Together
24 August 2014, 08:06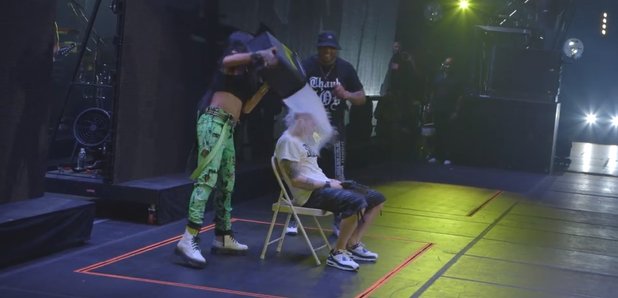 Eminem took it well, but Rihanna was not happy by the size of her bucket.
After accepting Dr Dre's challenge to do the Ice Bucket Challenge for ALS/MND five days ago, Eminem fans have been waiting a long time to see their favourite rapper covered in ice.
Now the time has come.
Watch what happened below: (warning: this video contains strong language that you may find offensive as well as excessive amounts of ice.)
Eminem took part in the challenge during the final leg of his Monster Tour at Comercia Park in Detroit and was soaked by none other than Rihanna. Unfortunately for Rihanna, however, that meant Eminem didn't have to think to hard as to who to nominate next.