Eminem, 'Rap God': New Music
15 October 2013, 08:43 | Updated: 15 October 2013, 09:10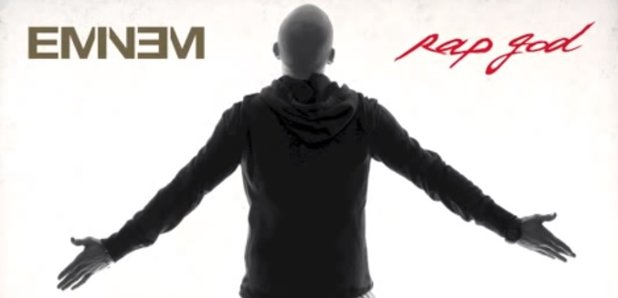 The rapper goes back to his roots on the latest new song to be taken from his forthcoming 'MMLP2' album.
Eminem has unveiled the new song 'Rap God', which is taken from his forthcoming album 'The Marshall Mathers LP 2'. The track is the third to be debuted from the album, which is due to be released next month.
'Rap God' sees Slim Shady re-assert is rap credentials on the hip-hop world, calling out his past achievements and even at one point asking whether he can get away with saying certain things on record now he's not so big.
'The Marshall Mathers LP 2' is the sequel to Eminem's seminal album and will also include the songs 'Survival' and 'Berzerk'.
(Warning: this song contains strong language that some people may find offensive.)