Watch Drake, Iggy Azalea And Ed Sheeran Read Mean Tweets About Themselves
3 February 2015, 11:11 | Updated: 3 February 2015, 11:25
Mean Tweets - Music Edition #2
03:08
Apparently Drake resembles Voldemort with hair.
Drake, Childish Gambino, Iggy Azalea and more of the music industry's biggest names have all faced internet trolls head on by publicly reading out some of the meanest tweets about them on the internet.
In a new video for the Jimmy Kimmel show, Drake learns that one Twitter user thinks he "looks like Voldemort with hair" while Ed Sheeran reads a mean tweet that says; "Hey look, Ed Sheeran is still ugly."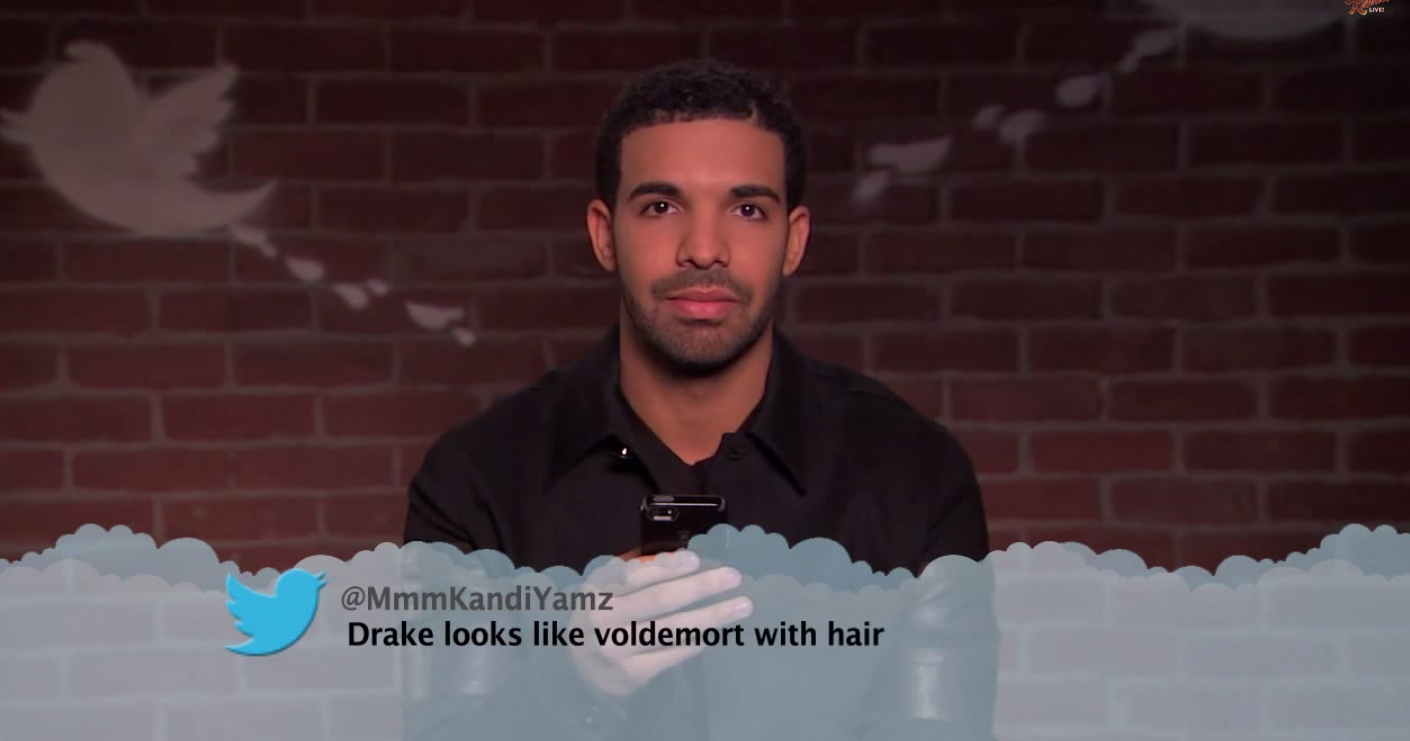 Meanwhile Wiz Khalifa is told he looks like a "homeless woman," while the mole on Iggy Azalea's face takes a bit of a battering.
"People write very nasty things on Twitter," the video description reads. "From time to time on this program, we shine a light on that."
Watch Drake, Ed Sheeran and more take time to laugh at themselves in the video above.