Drake Shares Footage Of Himself Rapping As A Kid In New Short Film 'Jungle'
12 February 2015, 14:34 | Updated: 12 February 2015, 14:41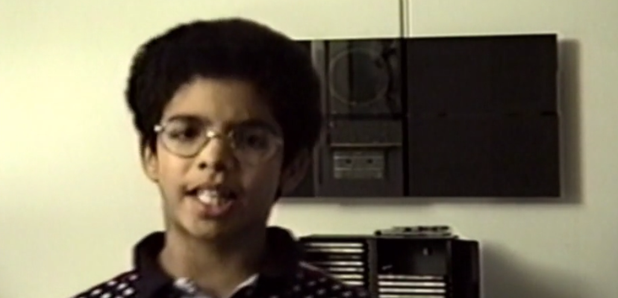 Hear Drake vent thoughts about his crazy lifestyle.
Drake has unveiled a new short film titled 'Jungle.'
The surprise film, posted on his 'Octobersveryown' blog today (12th February 2015), opens with Drake narrating his thoughts about his hectic lifestyle, shows clips of Drizzy and his crew hanging out in his hometown of Toronto and even premieres to the public some amazing home footage Drake rapping as a child.
Watch Drake's short film 'Jungle' below"
Sat in the back of his chauffeur driven car, Drake narrates the thoughts running through his mind.
"It feels like anybody's a target, you don't know where its going to come form. you cant even gage it," says Drake.
"I go from trying to balance that to balance my own sanity, i'm f**ing drinking more, i'm smoking more, we're up here staying out so late that its early.
Im not losing it though, i'm just venting, i'm not worried or nothing."
'Jungle' was directed by Karim Huu Do and features music from producer Noah '40' Shebib and well as Drizzy singing on a previously unheard song in the closing credits - let's hope the full version drops soon.