Drake And Lil' Wayne Start Joint Tour, It's Basically Like Real Life Street Fighter
10 August 2014, 11:41 | Updated: 10 August 2014, 12:12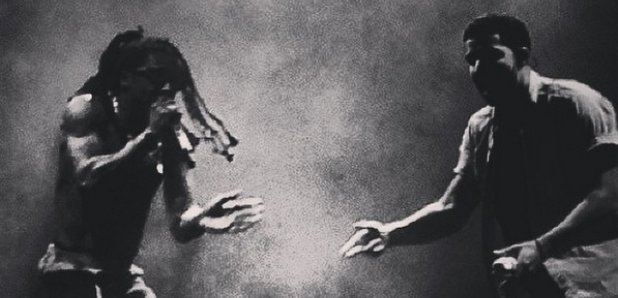 This is amazing.
The 'Drake Vs. Lil' Wayne' tour always had the potential to create an epic battle, but fans at the opening night in Buffalo, New York this weekend weren't expecting the competition to be as fierce as it was.
The two rappers have launched an App (basically, it's like a hip-hop version of Street Fighter) that allows fans to control the performance, including who performs first, and more importantly decide who wins.
Fan footage from the opening night is epic and, in case you were wondering, it was the mentor Lil' Wayne that won and he praised the "amazing" crowd on Twitter.
(Warning: these videos may contain strong language that some people may find offensive.)
Here's what a hip-hop version of Street Fighter looks like.
Amazing.