Chris Brown Pretends To Be Drake's Surgeon In Hilarious TV Sketch
17 July 2014, 07:22 | Updated: 22 July 2014, 09:40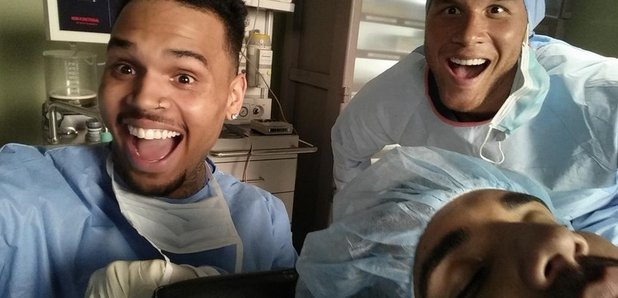 The feud between the two rappers is definitely over after they appeared together at the ESPYS.
Drake and Chris Brown might have feuded in the past, but right now they're on very good terms. The pair appeared in a hilarious skit together at the ESPYS on Wednesday (16th July).
Watch the sketch below:
The sketch followed Drake and NBA all-star Blake Griffin after they fall out and then attempt to out prank each other.
At one point Drake thinks he is about to have his appendix removed by Blake, but it's actually Chris Brown who will be his surgeon who appears and says: "YOLO motherf**ker."
Chris then appeared at the end of the skit again and described himself as "America's sweetheart".
The sketch comes just days after Drake and Chris Brown were pictured together in the studio.