Watch Drake's Appearance On 'Late Night With Jimmy Fallon'
17 January 2014, 10:43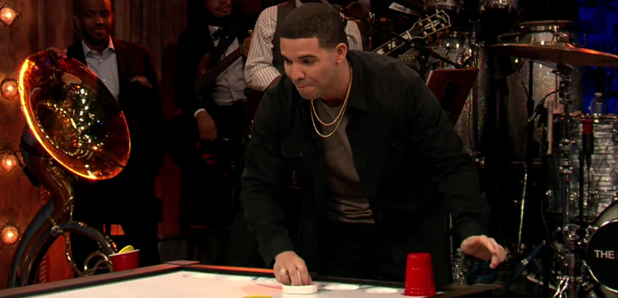 Drizzy pays the US chat host a visit ahead of his appearance on Saturday Night Live, and gets challenged to a game of beer hockey.
This week Drake appeared on US talk show 'Late Night With Jimmy Fallon,' to talk all things music, Degrassi and to promote this weekend's 'Saturday Night Live,' which he will be hosting and performing on.
The Toronto rapper asked Fallon for his advice on hosting SNL, telling him 'you're one of my favourite people in the world'. Earlier this week Drake released some promotional skits in which he went back to his acting roots, welling up for the camera on cue.
If there's something Drizzy needs to practice, it isn't his rapping or his acting, it's his beer hockey skills. Watch a confident Drake get beat by Jimmy Fallon in the video at the top of the page.