DJ Khaled Releases Star-Studded Track 'I'm The One' Feat. Justin Bieber, Quavo, Chance The Rapper & Lil Wayne - WATCH
28 April 2017, 12:01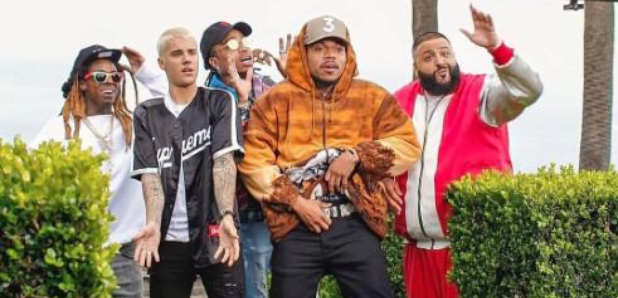 Watch the official video!
DJ Khaled has finally released his highly-anticipated new single 'I'm The One' featuring Justin Bieber, Quavo, Chance The Rapper and Lil Wayne.
The music mogul, who has been teasing the glossy visuals on Snapchat for weeks, has finally delivered the finished version.
The superstars throw a huge party at DJ Khaled's mansion, complete with models, inflatable toys, horses and cars.
"We're going to celebrate life, success and our blessings," says Khaled.
Watch the star-studded official 'I'm The One' video below:
The feel-good collaboration sees each of the artists show off their talents.
"You're looking at the truth, the money never lies, I'm the one," sings Justin Bieber on the chorus.
There are also catchy verses from Quavo, Chance and Lil Wayne.
The collaboration is taken from DJ Khaled's new album 'Grateful' which doesn't currently have a release date.
The project will include appearances from Drake, Beyonce, Jay Z, Rihanna, Nicki Minaj and more.