Wireless Festival Admit To Knowing DJ Khaled Might Not Perform "For A Few Months"
9 July 2018, 12:50 | Updated: 9 July 2018, 12:54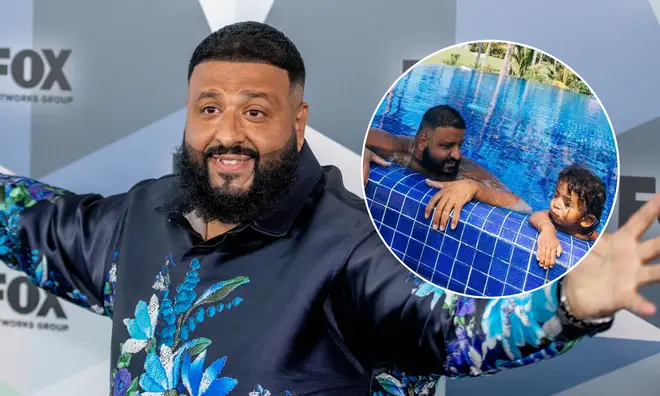 An initial statement blamed Khaled's cancellation on "travel issues".
Wireless Festival have released an official statement following DJ Khaled's apparent last minute cancellation this weekend.
The 'Wild Thoughts' producer was scheduled to headline the festival last night (Sunday 8th July) but pulled out on the day due to "travel issues", according to an initial statement from Wireless Festival.
Following backlash surrounding his cancellation, Wireless Festival published an official statement which blamed it on "a scheduling conflict related to filming of the The Four", in reference to a TV show Khaled appears on.
The festival claimed to have known about the situation "for a few months". Despite trying "to make it work", they say it wasn't possible. They added that they take "full responsibility" for not telling fans sooner.
Due to a scheduling conflict related to filming of the The Four, DJ Khaled was not able to commit to perform at Wireless Festival. Although we have known for a few months and tried to make it work, it wasn't possible.

— Wireless Festival (@WirelessFest) July 8, 2018
We take responsibility for not telling fans sooner and want all Khaled's fans in UK to know he truly looks forward to coming to UK to perform soon.

— Wireless Festival (@WirelessFest) July 8, 2018
After announcing Khaled's cancelation on Sunday, Wireless claimed to be working on "something special" to replace him, which turned out to be a surprise performance from Drake following Giggs' set on the main stage.
However, many festival-goers were left disappointed at the duration of Drake's set - some said it lasted "about twenty minutes" - while others pointed out that DJ Khaled appeared to be enjoying himself on holiday without mentioning his cancelation.
Some fans have asked for refunds, while others expressed their disappointment in the lack of communication surrounding the headliners.
Dj Khaled is my idol how is he scheduled for wireless chilling in his pool saying man cool man Just ease u know 5 hrs ago but cancels due to flight issues when he literally showed his private jet in the previous snap. 😂😂😂😂

— uzair siddik (@SiddikUzair) July 8, 2018
As great as Drake was. The was not a headliner performance he was on stage for about twenty minutes he even said you guys were trying to stop the set 🙃🙃🙃 give people back their money. Headliner is for at least an hour

— Zaneita (@ZaneitaGerald) July 9, 2018
DJ Khaled is yet to address his last-minute cancellation.
During his set, Drake performed a series of songs from his new album 'Scorpion' for the first time including 'In My Feelings', '8 Out Of 10', 'Mob Ties' and more.
The performance comes after Drake dropped his fire 'Behind Barz' freestyle on Link Up TV after teasing the video earlier this month.