DJ Khaled Thanks Beyonce For Making His "Dreams Come True" In Emotional Open Letter
16 June 2016, 09:56 | Updated: 16 June 2016, 10:00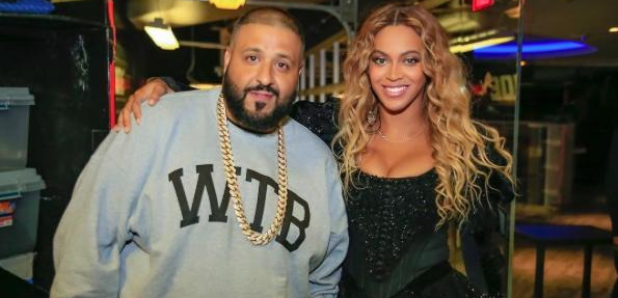 Khaled just dropped some major keys.
DJ Khaled has penned an emotional open letter to Beyonce, thanking her for bringing him on the US leg of 'The Formation World Tour'.
The music mogul and Snapchat king, who brought out rappers such as Busta Rhymes, Future, TI, Lil Wayne and more on tour, took to Instagram to show some serious gratitude.
"Beyoncé I want to say, thank you for allowing me to bring my energy and passion on stage every night," he said in the open letter.
"Thank you for allowing me to bring on all the artists who jumped on stage with me to bring the fans a special energy called 'Major Key Alert!!!!'
"Beyoncé I want to say, thank you for providing me and the millions of millions of fans across the globe your amazing talent and music and performance. You're the queen!!!! Fan Luv this is just the beginning!!!"
Read the full letter below:

Khaled was so grateful he even posted the open letter twice on Instagram, with different photos of himself and Beyonce.
Meanwhile, DJ Khaled recently dropped his new single 'For Free' with Drake.
Khaled is currently preparing to release his upcoming album 'Major Key' which will feature appearances from Jay Z, Future and more.
However there is currently no release date for the project.