DJ Khaled Reveals His Outrageous Trainer Collection – WATCH
26 January 2017, 12:43 | Updated: 31 March 2017, 20:28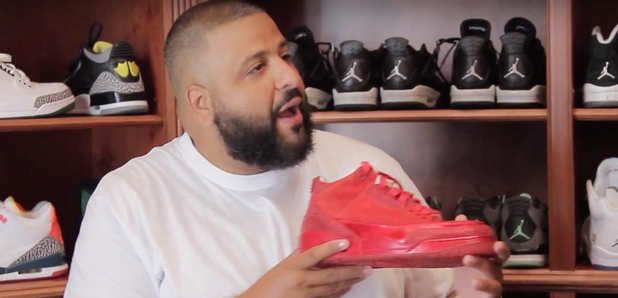 Wow.
DJ Khaled has given fans a tour of his astonishing personal trainer collection.
In an episode of Complex Closets, the music mogul opens up his sneaker closet and reveals some of his rarest pairs.
Watch below:
"This is called You Wished You Had These," he says while holding up a pair of red Air Jordan's.
"Every time I put them on I'm stressed out because I want another pair."
At one point Khaled even looks around in amazement at his own sneaker closet.
"Money can't get you everything. But this is what you call connections, passion, love and lifestyle."
Meanwhile, DJ Khaled has just moved into a new house in Miami costing $10m.
The music mogul has his own rooms dedicated to Michael Jackson and SADE.