DJ Fresh Vs Jay Fay Feat. Ms Dynamite - 'Dibby Dibby Sound': New Music
30 October 2013, 12:12 | Updated: 16 March 2017, 15:46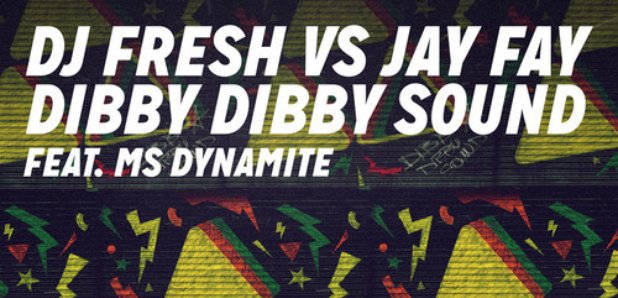 Listen to the producer's new song with Jay Fay and Ms Dynamite.
DJ Fresh has unveiled his new song 'Dibby Dibby Sound', featuring the vocals of Ms Dynamite. The collaboration with hotly-tipped St Louis producer Jay Fay will be released on 2nd February 2014.
The track builds on 19-year-old Jay Fay's original 'Dibby Dibby', which fuses Moombahton, electro house and trap, and DJ Fresh's own extensive research of traditional Brazilian drum beats to re-create an authentic carnival sound, re-playing and re-creating individual drum beats and sounds himself. Ms Dynamite adds her signature sound to the song, which is sure to be a massive hit through the rest of 2013 and into the new year.
DJ Fresh is currently working on the follow-up to his 2012 album 'Nextlevelism'.
Listen to DJ Fresh Vs Jay Fay's 'Dibby Dibby Sound' below: