Disclosure Feat. Eliza Doolittle – 'You And Me' (Official Video)
9 September 2013, 16:17 | Updated: 24 October 2013, 17:02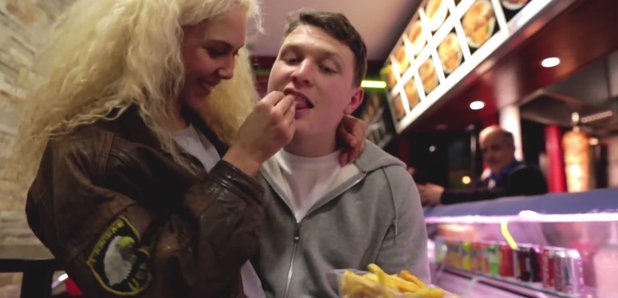 Brothers Guy and Howard Lawrence make a cameo appearance in their music video for 'You And Me', the single featuring Eliza Doolittle.
The video for the April 2013 single sees a young couple ferrying across Europe and their various stop-off points, including a theme park where they eat candy floss and take roller coaster rides, an underground bar where they drink shots, and finally a live Disclosure concert, where the 'Latch' and 'White Noise' producers can be seen briefly.
The single featured the vocals of Eliza Doolittle, though the singer does not appear in the video.
The love song features the lyrics: 'So please don't let go, cause you know exactly what we found, so please don't let go my darling, you keep me locked up underground.'