Chris Brown Unveils Trippy Short Film For 'Liquor' And 'Zero'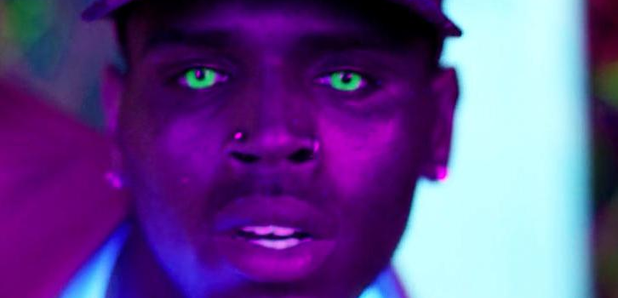 Breezy has released visuals for his latest singles from upcoming album 'Royalty'.
Chris Brown has released a double video for his new singles 'Liquor' and 'Zero'.
The video shows Breezy starting his evening drinking in a bar, before a woman spikes his beverage and transforms his night.
"There's something is this liquor/The air is getting thicker, " Brown sings.
Watch the video below:
The video then becomes very trippy with a variety of UV contacts, distorted camera angles and blurred imagery.
The singer returns home to find he has been kicked out of his house and leads us into the upbeat 'Zero' segment – filled with amazing dance moves.
Watch the video above.