Watch Chris Brown Put Together A Piece Of Graffiti Art
31 October 2014, 16:20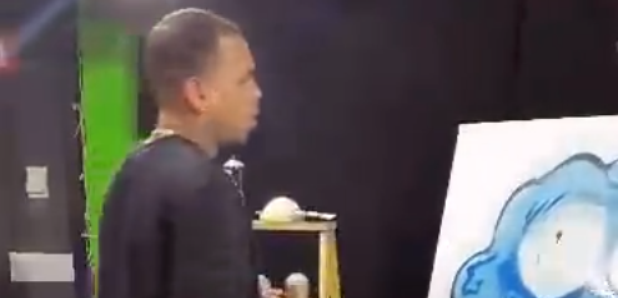 This is how it's done.
Not everyone knows, but Chris Brown's talents go beyond singing, dancing and entertaining. The 'Loyal' singer is also a very talented artist and he puts a lot of time practicing.
While Breezy usually sprays on canvases larger than himself, when he was asked by Hot 97 to put throw something together off the cuff, he rose to the challenge.
Watch Chris Brown in action below.
This week Breezy wasn't only working on his art, a new song was unveiled by Nicki Minaj that features Drake, Lil' Wayne and Breezy himself. Hear Chris Brown on the hook of
'Only' here.