Chris Brown, Iggy Azalea, Tyga And More Take Part In The 'Ice Bucket Challenge'
18 August 2014, 16:48 | Updated: 18 August 2014, 17:27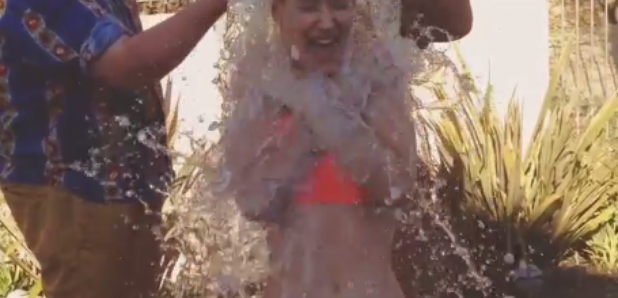 Whats cooler than being cool? Ice Cold!
You might have noticed that a string of artists including Chris Brown and Iggy Azalea have been posting videos of themselves having buckets of ice water thrown over their head.
It's known as the 'ALS Ice Bucket Challenge', and it's spreading across social media like wildfire all to raise awareness and money for amyotrophic lateral sclerosis.
So far Chris Brown has taken part, challenging a host of his fellow artist friends, and Drake even did it on stage at the end of his collaborative tour with Lil Wayne.
Check out some of the funniest videos below.
Chris Brown challenged Tyga, Trey Songz, Bow Wow and The Game.
The Game accepted the challenge...
Tyga accepted, and challenged Drake to do the same.
Then Team Tinashe got involved (and they nominated Drake too).
So Drake obviously couldn't say no.
And we have to include Iggy Azalea's Ice Bucket Challenge, because it is is amazing.