Hear Chris Brown Freestyle Over Drake's '0 To 100'
18 June 2014, 09:50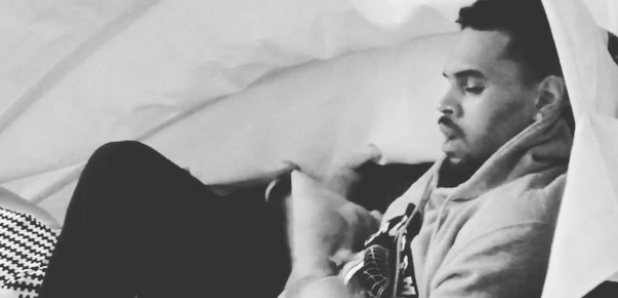 Breezy takes on Drizzy in his latest Instagram post.
Chris Brown's taken to Instagram to give fans a taster of him freestyling to an unexpected song choice - Drakes '0 To 100.'
Watch Breezy's freestyle below:
(Warning: This video contains language that some people may find offensive.)
The 'Loyal' singer posted that he was "bored" and shared the short clip, which sees him lying down in a tracksuit with his laptop, with fans.
Pictures have surfaced of Chris Brown back in the studio as of late, although there's no word on when we can expect some new material from the singer.