Chris Brown Unveils New Song Feat. Rick Ross and Usher 'New Flame': New Music
30 June 2014, 11:32 | Updated: 30 June 2014, 11:34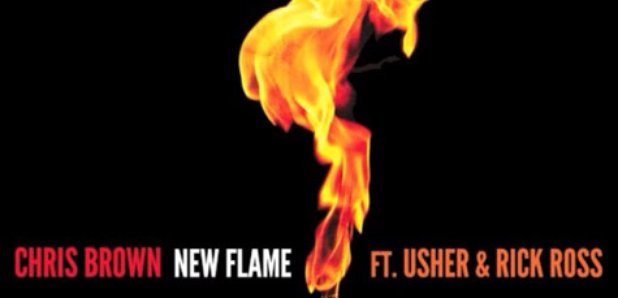 Hear the big collaboration.
Update.
Fresh off the back of his incredible performance at The BET Awards Chris Brown has, right on time, unveiled his new song 'New Flame,' featuring Rick Ross and Usher.
Listen to the full version of 'New Flame' below:
(Warning: This song contains strong language that some people may find offensive.)
The track hears Breezy and 'Good Kisser' singer Usher team up for some serious R&B smoothness, with Rozay coming in for the final verse.
27/06/14
Chris Brown's been gone for a while but he's not stopped working. The 'Loyal' singer has previewed a new song, titled 'New Flame,' featuring Usher and Rick Ross.
On his Instagram page Breezy shared the clip telling fans: "#TeamBreezy' this one is for you" and that the full version will arrive on 1st July.
Listen to Chris Brown Feat. Usher and Rick Ross below:
The song is Usher's second to be unveiled in 24 hours, after a collaboration between the 'Good Kisser' singer and Juicy J titled 'I Don't Mind' leaked on the internet.