15 Videos That Prove Chris Brown Is Winning Instagram Right Now
16 September 2014, 09:27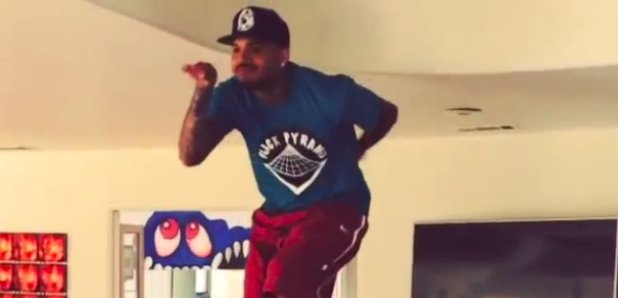 15 seconds of Chris Brown fun.
Chris Brown has become keen on posting videos on Instagram lately and it doesn't matter if he's singing weird lyrics, dancing on tables or just filming random antics, no one can get enough of them.
Below we bring you a collection of some of Chris Brown's most entertaining Instagram moments.
(Warning: Some of these videos contain strong language that some people may find offensive.)
There's the ones that see Chris Brown randomly dancing on tables.
This one of Breezy at what looks like the best house party ever is a favourite.
But then the videos that see him burst into song (and totally change up the lyrics) are also up there.
Sam Smith's 'Stay With Me' never sounded so funny.
Where is the full version of this Mr Probz cover? Because everyone needs it in their lives.
Breezy singing 'Jesus Got My Back' is one of the best things on the internet.
But the funniest Instagram video yet came courtesy of Karrueche Tran, when this happened...
Remember that time that Chris Brown did the shmoney dance and protested for his own freedom? (Even though he was on a yacht in St. Tropez.)
Or when did he the ALS Ice Bucket Challenge a couple of weeks back?
And the time that Chris Brown stumbled upon someone that drunk way too much on the street.
You will be jealous of Breezy's shopping trips if you hit play below.
Sometimes the best part of Breezy's videos are when he makes innocent background bystanders get involved.
Although this guy was definitely waiting for his moment in the limelight.
The ones where he films his friends dancing are just as brilliant.
And the one's like this are getting everyone very, very excited about 'X.'
Keep the videos coming Breezy!