WATCH: Chance The Rapper Filmed His New 'How Great' Video Entirely Using An iPhone
21 October 2016, 15:32 | Updated: 27 October 2016, 15:19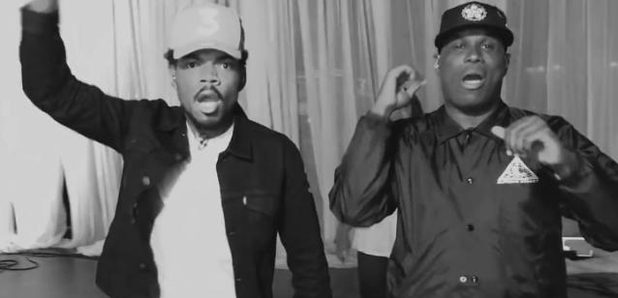 Best watched on a mobile phone.
Chance The Rapper has released a creative new live music video for his song 'How Great' – shot entirely on an iPhone.
The black-and-white visuals open with Chance's cousin Nicole singing a capella before a female choir add some chilling background vocals.
Chance and Jay Electronica later appear to perform their verses in one-take, while the shot frequently rotates into different orientations.
Watch the video for 'How Great' below:
(Warning: This video is best viewed on a mobile phone, locked in a portrait viewing orientation)
#HowGreat Official Video featuring my cousin Nicole. Shot on iPhone. Lock yo screen pic.twitter.com/KqDy5hqv68

— Lil Chano From 79th (@chancetherapper) October 20, 2016
Before releasing the video, Chance was hesitant because of the creative approach to its release. However the response on social media has been positive.
I'm stalling on the video cause it's so different from my other videos. idk if this is one of those videos everyone will love instantly lol

— Lil Chano From 79th (@chancetherapper) October 20, 2016
'How Great' is taken from Chance The Rapper's latest mixtape 'Coloring Book', which features Kanye West, Lil Wayne, Future and more.