Chance The Rapper Releases Muppet-Filled 'Same Drugs' Video - WATCH
7 February 2017, 13:18 | Updated: 7 February 2017, 13:56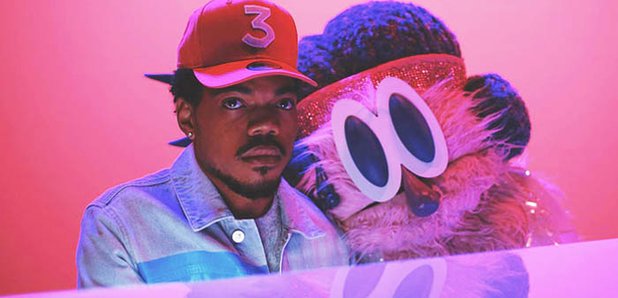 This is trippy!
Chance The Rapper has released the official video for his recent song 'Same Drugs'.
Filmed using vintage camera effects, the Chicago rapper plays the piano next to a Muppet-themed character, as they both sing the track from his critically-acclaimed mixtape 'Coloring Book'.
Watch the Jake Schreier-directed video below:
As the performance comes to a close, Chance stands up and walks out of the studio, revealing that the video was 'filmed' by Muppets.
Interestingly, Chance The Rapper premiered the video on Facebook Live.
all love to the social media platforms who couldnt livestream premiere same drugs. but extra love to FBLive for coming thru last minute today

— Lil Chano From 79th (@chancetherapper) February 6, 2017
According to Chance, he went to Instagram, Snapchat, Twitter before Facebook allowed him to debut the clip in high-definition.
Chance The Rapper is set to perform at the upcoming Grammy Awards, which take place in LA this Sunday (12th February).