Chance The Rapper Gives Us The Visuals For New Track 'Angels'
8 April 2016, 12:51 | Updated: 11 April 2016, 11:28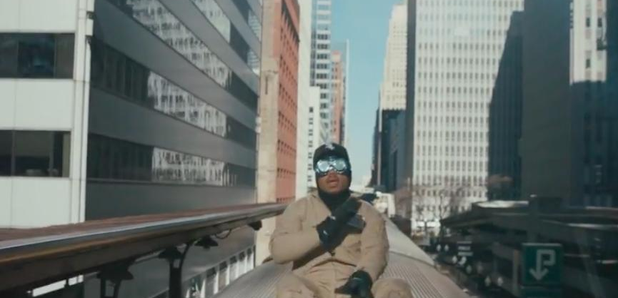 Watch Chance as a falling Angel here.
Chance The Rapper has dropped the visuals for his new track 'Angels' feat. Saba.
In the rapper's latest video he soars in the sky above his hime city Chicago whilst rapping;
"I got my city doing front flips."
Wearing a White Sox cap, which he has just officially redesigned, Chance loops de loops in the clouds as Saba rides the El Train as a party breaks out.
Watch the two get down in the video below:
During SoundcloudGo last month, reports claim that Chance announced that he will be dropping a new mixtape sometime this month.
However there has been no footage of the announcement.
It would be his first full length project since 'Acid Rap' in 2013, which was also released at the end of April.