Bryson Tiller Delays New Album As Angry Fans Turn On Him
13 December 2018, 11:03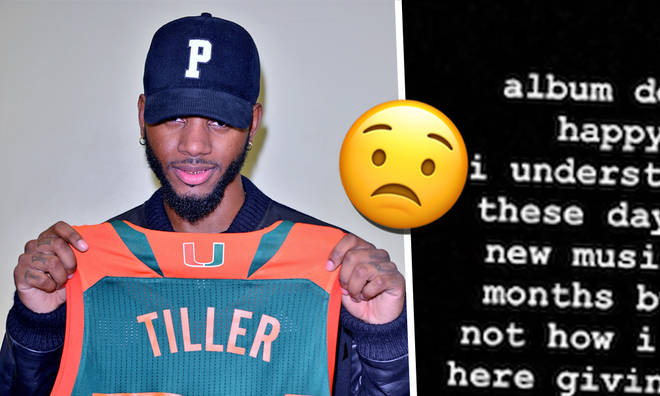 Bryson Tiller has claimed that his new album won't be released any time soon after fans issue him with ultimatums.
After his debut album 'Trapsoul' and its follow-up 'True To Self' turned him into a global music superstar, Bryson Tiller headed back into the studio to work on an exciting new releasew - however he's now revealed that the album is nowhere near complete.
Rumoured to be called 'Serenity', fans had hoped the album would be released soon, as his previous effort dropped way back in May 2017, but Bryson smashed those hopes and revealed that his fans have started to turn on him.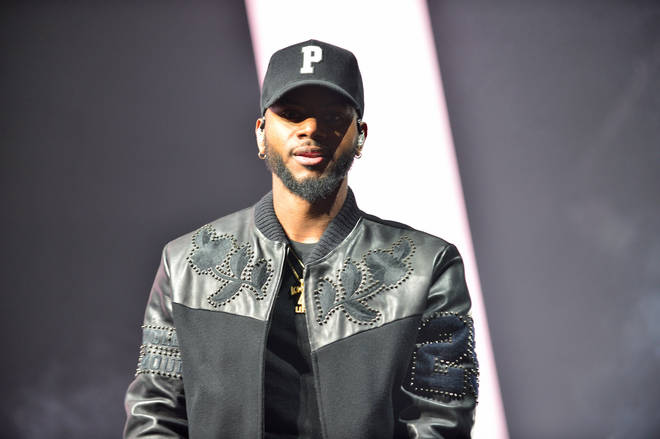 In an honest post on Instagram, Bryson said, "Album delayed til I'm happy with it. I understand that people these days love to have new music every 4 months but that's just not how I work."
Revealing that angry fans have been demanding new music from him, Bryson added, "Fans out here giving me ultimatums and shit and I'm just like damn I thought this shit was forever."
Shattering fans' dreams of an album in the near future, he ended his message saying "Tryna get it right for y'all, but most importantly for myself. Much love to y'all tho foreal. Got plenty of music I plan on releasing, just not an album right now or anytime soon."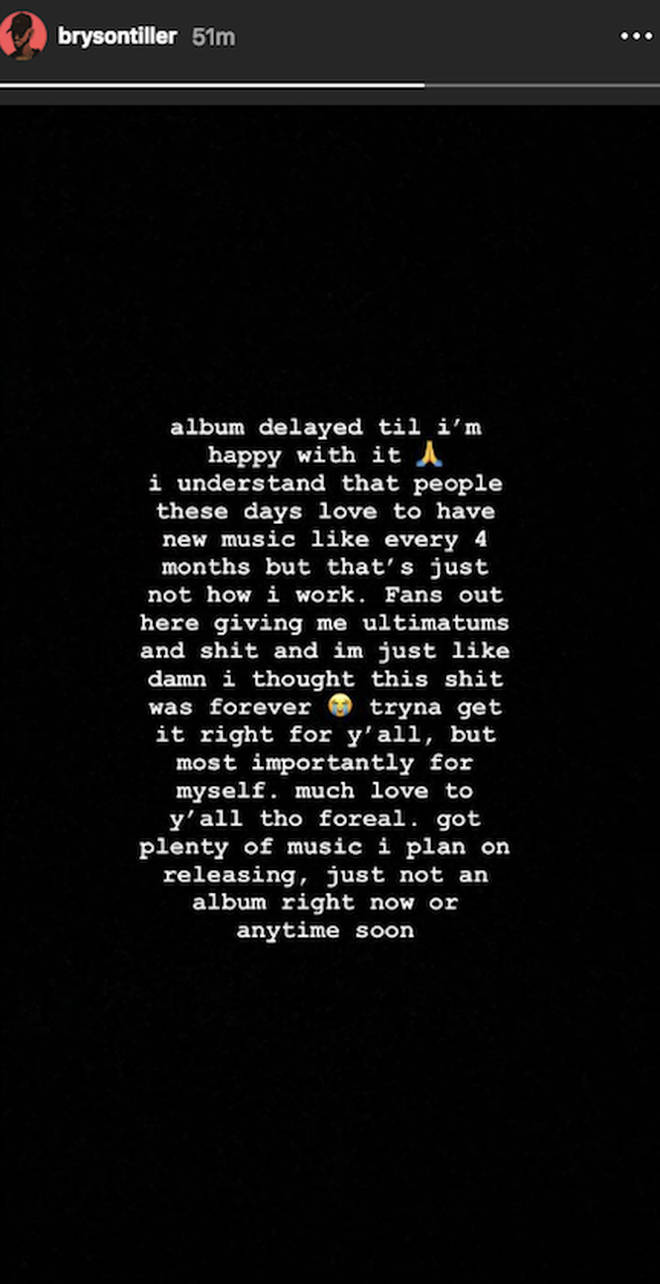 Fans remain hopeful that Bryson's album will drop during the first half of 2019, but if we have to wait then that's what we shall do.
Little is known about Bryson's thrid studio album, but having worked with the likes of Rihanna and DJ Khaled since his last release, we're expecting big things from the Kentucky star.
> Download Our Free App For All The Latest Bryson Tiller News!