Preview B.o.B's New Album 'Underground Luxury'
27 November 2013, 11:49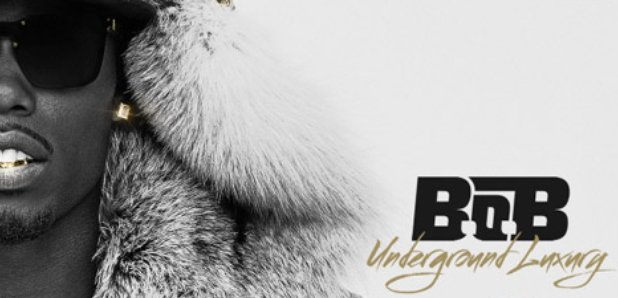 Get a taster of the album that features Chris Brown, T.I, 2 Chainz and more.
It's not set for release until 17th December, but B.o.B is giving fans an early preview of his new album 'Underground Luxury.'
Catch one-minute snippets of all 15 tracks on the album including 'Headbanz' featuring 2Chainz, Future-assisted single 'Ready' and 'Throwback' featuring Chris Brown, which the rapper released in full as a sampler earlier this week.
Also featuring on the follow up to his 2012 album 'Strange Clouds' is Priscilla Renea, Mike Fresh, T.I and Juicy J.
Find the full tracklisting and listen to the preview below: (Warning: this stream contains language that some people may find offensive.)
Underground Luxury tracklisting:
1. "All I Want"
2. "One Day"
3. "Paper Route"
4. "Ready" (feat. Future)
5. "Throwback" (feat. Chris Brown)
6. "Back Me Up"
7. "Coastline"
8. "Wide Open"
9. "FlyMuthaF**ka"
10. "HeadBand" (feat. 2 Chainz)
11. "John Doe" (feat. Priscilla Renea)
12. "Cranberry Moon Walk" (feat. Mike Fresh)
13. "Nobody Told Me"
14. "Forever"
15. "We Still in This Bitch" (feat. T.I. & Juicy J)