Big Sean Channels Hotline Bling In His New 'Moves' Video - WATCH
5 January 2017, 11:50 | Updated: 5 January 2017, 11:55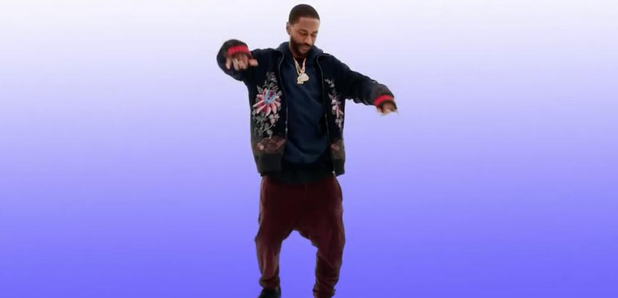 Sean's new album is on the way!
Big Sean has released the official music video for his new single 'Moves' and it appears to channel Drake's 'Hotline Bling'.
The rapper shows off his dance moves to the bouncy track, surrounded by hypnotic lighting.
He is then joined by some leotard-clad women, who throw some shapes of their own.
Watch the Mike Carson-directed video below:
Big Sean's new single 'Moves' is taken from his upcoming album 'I Decided'.
According to Sean, the project is based around the theme of rebirth.
Speaking to EW, he said: "I [told my friend], 'Sometimes I feel like I was an old man and didn't succeed in life and asked for a second chance, and this is my second chance.'
"He was like, 'Make that the album,'" explained Sean. "People who can be inspired by it, that's who I'm doing it for. Everybody else can f**k off or whatever."
The new LP is set for release on the 3rd February 2017.