Big Sean Drops New Music Videos For 'Jump Out The Window' & 'Light' - WATCH
8 May 2017, 15:29 | Updated: 17 May 2017, 17:34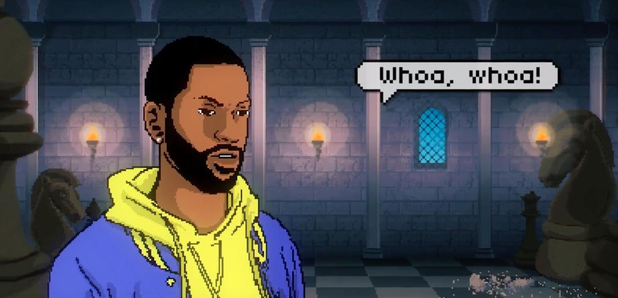 Sean Don has treated fans to a pair of brand new visuals.
Big Sean dropped a pair of new videos for two of his most popular 'I Decided' tracks: 'Jump Out The Window' and 'Light'.
The 'JOTW' visuals see the Detroit-native transported into a video game universe, all in an attempt to save his kidnapped girlfriend.
"We already wasted too much time / And your time is the only thing I wish was mine" Sean Don raps as he flips between real life and virtual reality.
Watch the video for 'Jump Out The Window' below:
The light-hearted video is a stark contrast to the emotive visual that Big Sean debuted at the end of last week.
'Light' depicts a powerful social commentary on the violence crisis sadly becoming a common occurrence in America.
In a statement after the video's release, Sean writes:
"It's disheartening sometimes to see that not much has changed when it comes to hate, police brutality n just overall people losing their lives too early."
"But when I wrote this song, it was to reassure myself that no matter what happens, they can't take away our Soul, our confidence, our ideas, n all that makes us shine."
Watch the video for 'Light' below:
"This song isn't a single but is still super important to me, so I paid for a lot of this outta pocket to make sure we got this out." Sean continued.
"Rest in peace to all those who have lost life due to senseless actions. As I always say, each one of us have the power to make a change, it starts within....the inner Light."
'I Decided' is available now to purchase, stream and download.