Watch Beyonce's Entire Daily Workout Routine In Just 15 Seconds
28 February 2015, 17:53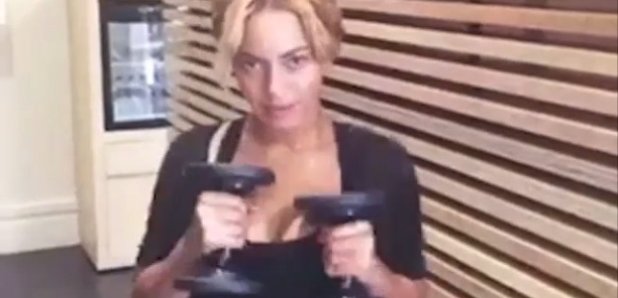 Queen Bey has shared how she stays in such good shape.
If you've ever wondered how Beyonce stays in such good shape or you're just looking for some new motivation to hit the gym, here's your source of inspiration.
Beyonce has shared her entire daily workout routine in a 15-second video on Instagram. Watch it below.
The video, which is appropriately soundtracked by 'Eye Of The Tiger', shows Beyonce working through a series of moves with dumbells and other gym equipment.
It was posted as part of First Lady Michelle Obama's #GimmeFive challenge, which is celebrating the 5th anniversary of Mrs Obama's Let's Move campaign designed to raise awareness about healthy living.