Beyoncé Wished Nicki Minaj A Happy Birthday And Nicki's Reaction Was Brilliant
9 December 2014, 09:46 | Updated: 9 December 2014, 10:33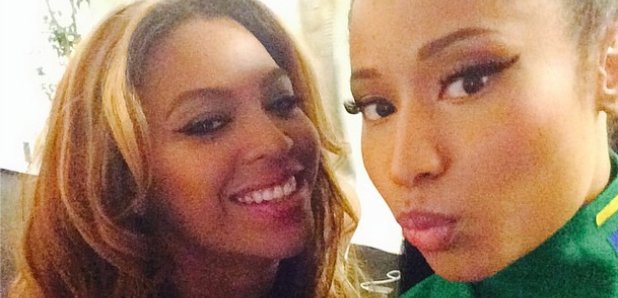 Happy birthday Onika!
Yesterday Nicki Minaj couldn't control her happiness when she was given the best birthday present ever - well wishes from Beyoncé.
Nicki's 'Flawless (Remix)' collaborator took to her website to post a throwback photo of Nicki, wishing her a happy birthday alongside it, a move that Queen Bey only does for very close friends and family.
In the post Beyoncé refers to Nicki by her real name 'Onika,' which is what she calls her in their collaboration together.
Nicki screen-shotted the image and shares it with her Instagram followers; "Beyoncé is so EPIC for this" she wrote, adding "no, seriously, I love her. Who does stuff like this? Lol. Queen."
On the weekend the 'Anaconda' singer impersonated both Kim Kardashian and Beyoncé on Saturday Night Live, thankfully, Bey obviously saw the funny side of it.
But the 32-year-olds best birthday present was a present to her European fans, as Nicki chose her birthday to announce that she would be visiting the UK in 2015 for 'The Pinkprint' tour.