Beyoncé's 'Drunk In Love' Feat. Jay Z Gets Remixed By Kanye, Diplo, The Weeknd And T.I
19 February 2014, 10:37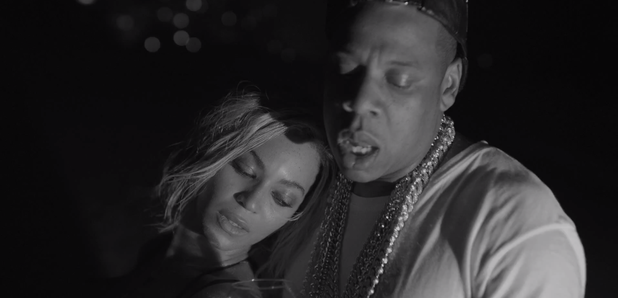 Beyoncé's 'Drunk In Love' has been poked, prodded, torn apart and put back together this weekend as Kanye West, Diplo, The Weeknd and T.I all get their hands on the track to give it the remix treatment. Hear them all here.
It was only a matter of time until Beyoncé's 'Drunk In Love, got the remix treatment, but no one was expecting more to drop in one weekend than there were nights sleeps. Kanye West, The Weeknd, Diplo and T.I have all got their hands on the Jay-Z collaboration, using their own personal styles to give the track four unique re-workings.
Here, we round up all of the 'Drunk In Love' remixes to date, have a listen and let us know what one does it for you.
(Warning: These songs contain language that some people may find offensive.)
Beyoncé Feat. Jay Z - 'Drunk In Love' (Kanye West Remix)
Long-time friend and collaborator Kanye West was first in with his remix. As ever, the 'Yeezus' rapper doesn't hold back, rapping some bold and confident lines about nights at home with a certain lady that end up seeing them go "all over the house girl".
Beyoncé Feat. Jay Z - 'Drunk In Love' (The Weeknd Remix)
No stranger to a big remix, The Weeknd dropped treated fans to a re-working of the Beyonce song 16th February in celebration of his 24th birthday. The track sees him go in dark and heavy thanks to some very spacious synths and hears him sing about just wanting to go on tour and drop albums.
Beyoncé Feat. Jay Z - 'Drunk In Love' (Diplo Remix)
Just as The Weeknd put his own slow and heavy style on the song, Diplo's is instantly recognisable as his own as the producer uses his signature styles to take the track to the dance floor. Mixing heavy bass and house, Diplo's created a unique re-working of the song.
Beyoncé Feat. Jay Z - 'Drunk In Love' (T.I Remix)
T.I unexpectedly mixes things up on his go at the track, tweaking the instrumental so it becomes an EDM-influenced track. Just like Kanye, he drops some explicit lyrics about his experiences of being 'Drunk In Love,' revealing "Handcuffs I'm no fan of those, but you ain't gonna need any hands at all."
Cassidy - 'Surfboard (Drunk In Love G-Mix)
Cassidy changes up 'Drunk In Love' more than any other remix does so far, in fact it sounds more as though he's simply sampling it in a new tune altogether. Focusing heavily on the lyric 'Surfboard,' "You wanna squirt more cause it hurts more, got a surfboard in my pants."
Who do you think wins the war of the 'Drunk In Love' remixes?