Azealia Banks Slams "Ugly" Stewardess During Tearful Rant After Being "Banned" From Flight
21 January 2019, 17:00
The '212' rapper broke down on Instagram after claiming she'd been banned from an Aer Lingus flight to Dublin following a fight with an airline stewardess.
Azealia Banks has blasted a flight attendant after being "banned" from an Aer Lingus flight to Dublin following a fight on board.
The 27-year-old rapstress uploaded a tearful response to the incident on Instagram shortly after it occurred, accusing an airline stewardess of "lying" during an expletive-ridden rant.
Banks, who was on her way to perform in a show in the Irish capital, called Irish women "ugly" after removing herself from the flight, reports claim.
The '212' rapper claims she was "treated like a wild animal" and said the stewardess had accused her of using threatening language, which Banks denies.
"Every time I come to the UK, they always make some sh*t with these airline people," she says. "They are always starting sh*t with me. I had my bags deep in the plane and the lady was asking me some questions."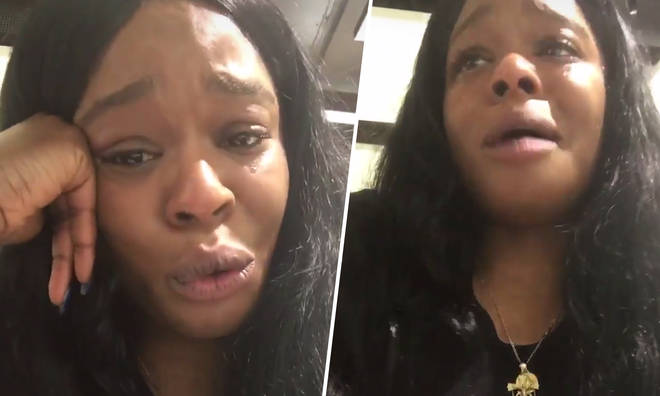 "I was trying to find my passport as I didn't have the answers and she was staring at me. I said. "Don't stare at me". 'She goes to the Captain of the plane and said that I said, "Don't stare at me or I'll sort you out".
"I'm from NYC, I don't use that slang," she added. "They crowded round me like I'm some sort of animal saying, "we're going to have a problem".' 'I get off the plane."
She continued, "I've worked too hard in my life to be cornered by some ugly Irish b*tch. They are ugly Irish women here."
Banks then claimed she was banned from the airline, saying, "Now they're like, "you can never fly Aer Lingus because you got off the plane". At first, they were trying to get me to stay."
"They kept saying, "Call the police, call the police"," she said, before making another racial slur. "I've been touring too long to be singled out by the haggard old white ladies.
"It's always me on the plane with the long weave and the Louboutins and they're like, "who is that black girl in business class?"
Back in 2015, Banks was involved in another altercation after trying to physically attack a man while trying to get off of a Delta plane in Los Angeles.