A$AP Rocky Responds To Rumours Alleging He Told Pusha T About Drake's Alleged Baby
1 June 2018, 11:14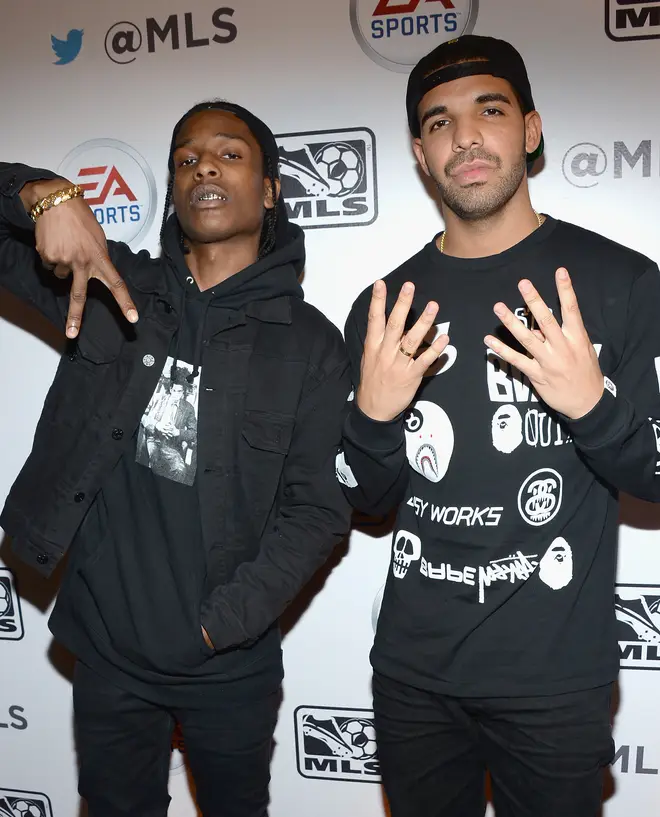 Here's why Rocky was the rumoured source...
A$AP Rocky has responded to rumours suggesting that he leaked the information about Drake's alleged baby to Pusha T.
The explosive feud between the two beefing rappers shows no signs of slowing down, and in his latest set of vicious barbs, Push accused Drizzy of having a secret child with former adult film star Sophie Brussaux.
According to several sources, Rocky was allegedly the person who leaked the information to Push. Interestingly, it was also reported by gossip blog Black Sports Online that Rocky may have been romantically involved with Brussaux in the past.
"A$AP Rocky knew everything that was going on because he was still seeing Sophie even while she was pregnant," say the publication.
"Everyone knew that she thought Drake was the father, but A$AP confirmed it as 100% true to Pusha T who decided to use that information in his song."
"Sophie is a known groupie and former escort. She married a man for a green card and still is technically married. Drake unfortunately picked the wrong one to not use protection with, she thinks she hit the lottery with him."
Not long after the news surfaced, Rocky addressed the situation on Twitter. He didn't deny the rumours, but he did voice his frustrations at being involved in the drama.
GET OFF MY DICK KEEP MY NAME OUT DAT GOSSIP BLOG SHIT. WHOS PROVIDING TIPS? QUIDDITCH ASS NIGGAS, RIDIN HARRY POTTER STICK 2 FIND DA SNITCH🤐

— LORD FLACKO JODYE II (@asvpxrocky) June 1, 2018
Drake is yet to respond to the rumours.