Watch Ariana Grande And The Weeknd Perform 'Love Me Harder' Acoustic
13 January 2015, 10:17 | Updated: 13 January 2015, 10:27
Nailed it.
Ariana Grande and The Weeknd have unveiled an incredible performance in which they take on an acoustic version of their new collaboration 'Love Me Harder.'
The all black and white clip shows the two joined only by a guitarist as Ariana sits and sings, making those high notes look effortless.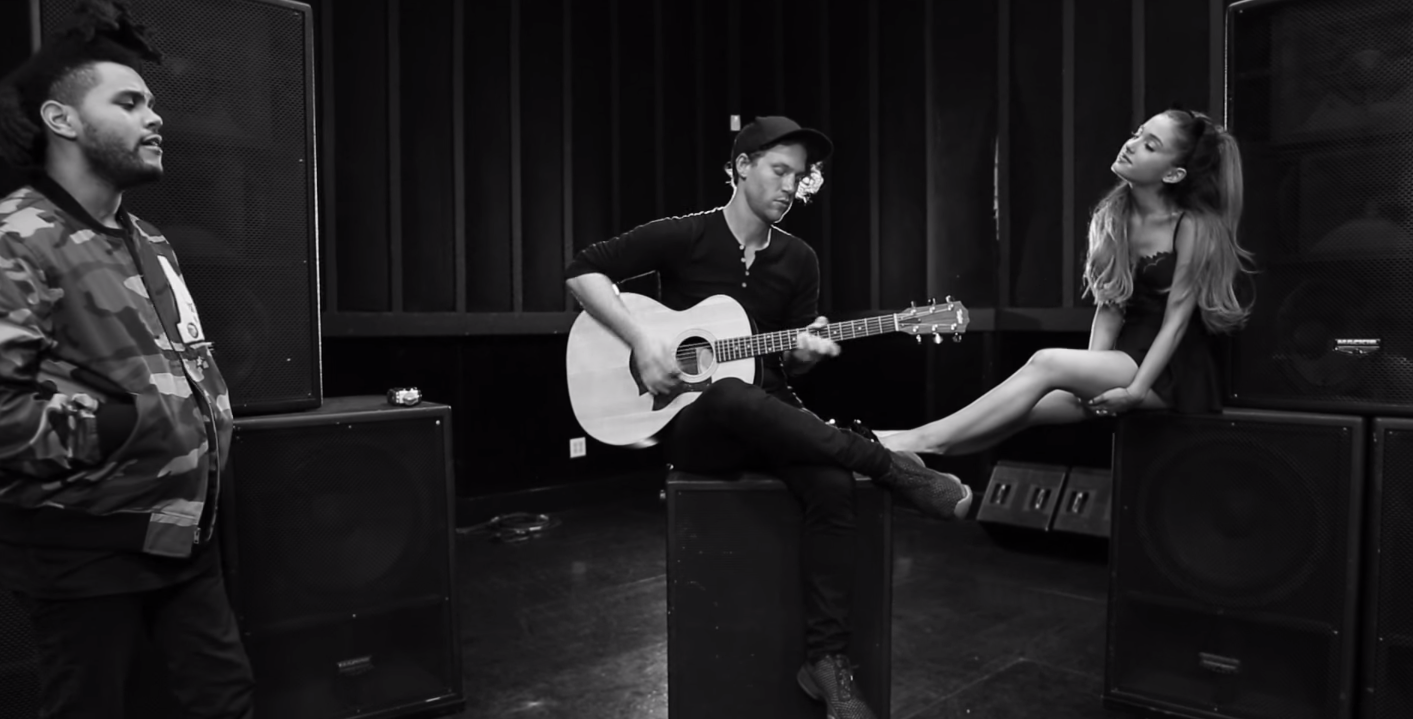 Shot in an empty rehearsal space, the video shows why 'Love Me Harder' has gone top 10 in the US and why the 'Bang Bang' singer's most recent album 'My Everything' has been nominated for a grammy this year.
"That was good" The Weeknd comments as the song comes to an end. "That was alright," Ariana agrees modestly.
Last year Ariana Grande performed live acoustic sessions of songs 'Right There' and 'The Way' at Capital XTRA that are not to be missed.