Alicia Keys And Swizz Beatz's 2-Year-Old Son Is Already Beatboxing Better Than You - WATCH
6 April 2017, 10:38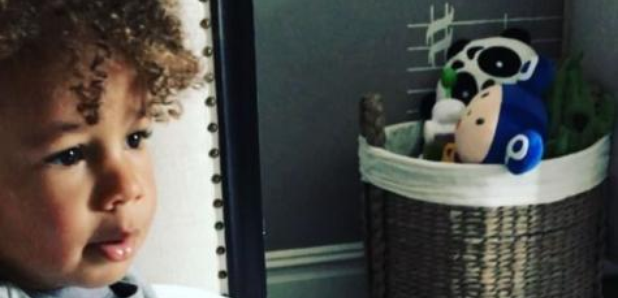 This family is too talented!
Alicia Keys and Swizz Beatz have filmed their 2-year-old son Genesis beatboxing and the result is unbelievable.
The adorable child can be seen practising his musical skills as proud father Swizz captures the moment on camera.
And it has to be said, this kid has got rhythm!
Watch the video below:
This isn't the first time the power couple have proved that their musical genes are running strong through the family tree.
Keys and Swizz recently revealed that their then 5-year-old son Eypgt produced a track on Kendrick Lamar's 'untitled, unmastered' compilation album last year.
In addition, Swizz took to Instagram last December to share the moment Egypt wrote his first ever song.
The super-producer's son appeared to be following in the footsteps of his mother as he demonstrated his piano-playing skills in the video.
Meanwhile, Alicia and Swizz were recently honoured at the annual Brooklyn Arts Ball in New York City.
Billboard report that Swizz was recognised for his "visionary scope of music and his dedication to supporting artists", whilst his wife was honoured for "her drive of nurturing communities and providing creative mentorships".
Whilst accepting her accolade, Keys said: "At this time in the world, art is the most important thing we can do."