Craig David Exclusive: "My New Album Is Predominantly R&B"
30 September 2016, 09:20 | Updated: 11 May 2017, 15:31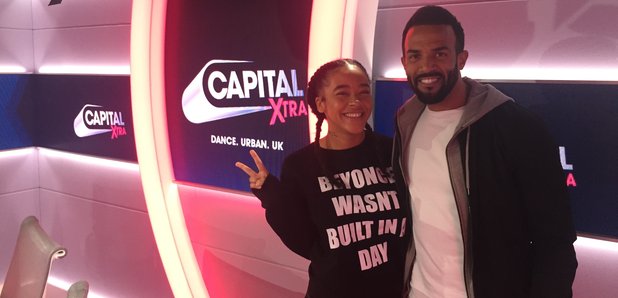 'When The Bassline Drops' singer Craig David spoke to Yinka exclusively for Capital XTRA.
Craig David has revealed that his highly-anticipated new album 'Following My Intuition' is mainly R&B focussed.
The UK singer, who has enjoyed an incredible comeback over the past 18 months, has released pop singles including 'Aint Giving Up' and 'Nothing Like This'.
However speaking exclusively to Yinka for Capital XTRA, the singer revealed he has returned to his R&B roots on his latest project.
"The R&B part of it is what excites me a lot because it's predominantly an R&B album," he said.
"A lot of people have heard the House, the Garage and some of the Dance tunes that I've done but there's a good selection of R&B on there."
Craig also revealed his excitement at his upcoming arena tour, which is his biggest in 15 years.
"I was just happy that I could go out and perform or that I could release a new tune.
"Announcing a 16-date arena tour around the whole country is crazy!"
Watch highlights from the interview above.
Craig David's new album 'Following My Intuition' is out tomorrow.