Snoop Dogg trolls John Legend by photoshopping himself on his "sexiest man alive" cover
15 November 2019, 11:18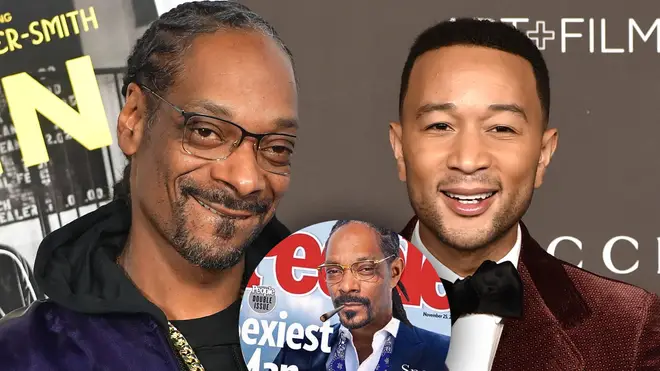 The West Coast rapper jokingly replaced Legend on 2019 People magazine cover.
Snoop Dogg isn't letting People magazine's "sexiest man alive" John Legend take all the glory, it seems.
The West Coast rapper, 48, posted a hilarious photoshopped magazine cover of his face replacing that of Legend, who was recently crowned with the publication's 2019 title.
"Thank. You," Snoop captioned the faux cover, which sees Legend's black loosened bowtie replaced by a blue paisley print in honour of the 'Drop It Like It's Hot' rapper's roots.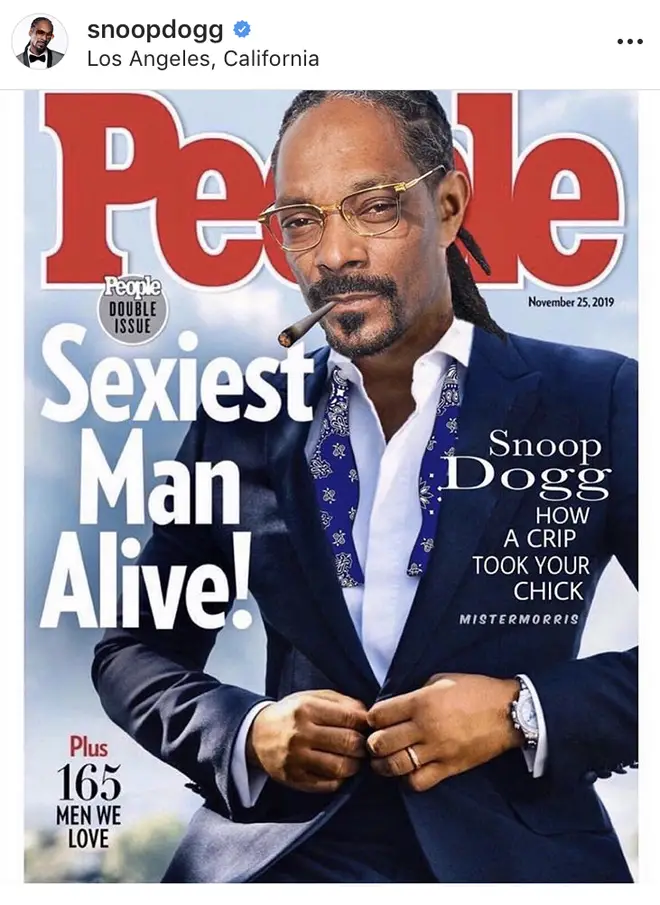 Alongside the cover photo, the text on the right-hand side of the cover reads, "Snoop Dogg: How A Crip Took Your Chick," promoting hilarious reactions in the comments.
After receiving the title earlier this week, Legend, 40, told People he was "excited" but "a little scared at the same time."
"Everyone's going to be picking me apart to see if I'm sexy enough to hold this title. I'm [also] following Idris Elba, which is not fair and is not nice to me!"
Legend's wife, model and TV personality Chrissy Teigan, hilariously responded to the announcement on Twitter. "My secret is out. I have fulfilled my dream of having boned @people's sexiest man alive!! an honor!!!!!" she wrote.
Country singer Blake Shelton, who was named Sexiest Man Alive in 2017, announced Legend's win on the show, where he serves alongside the singer as a coach.
Shelton gifted him a pair of bedazzled denim hot-pants with 'VEGOTSMA' jewelled on them, in reference to his latest achievement.