John Legend named 'sexist man alive' of 2019 by People magazine
13 November 2019, 13:15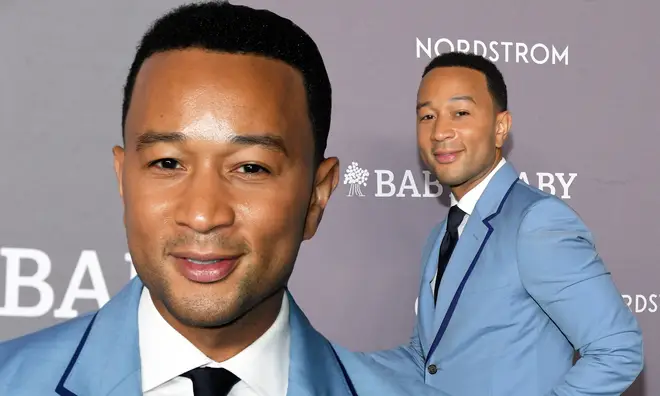 The 40-year-old was awarded the 2019 title while serving as a judge on The Voice.
John Legend has been named the 2019 People magazine's Sexiest Man Alive.
The 40-year-old singer was awarded the title while serving as a judge on The Voice, and told People he was "excited" but "a little scared at the same time."
"Everyone's going to be picking me apart to see if I'm sexy enough to hold this title. I'm [also] following Idris Elba, which is not fair and is not nice to me!"
Legend's wife, model and TV personality Chrissy Teigan, hilariously responded to the announcement on Twitter. "My secret is out. I have fulfilled my dream of having boned @people's sexiest man alive!! an honor!!!!!" she wrote.
Country singer Blake Shelton, who was named Sexiest Man Alive in 2017, announced Legend's win on the show, where he serves alongside the singer as a coach.
Shelton gifted him a pair of bedazzled denim hot-pants with 'VEGOTSMA' jewelled on them, in reference to his latest achievement.
Previous winner of the Sexiest Man Award include Dwayne 'The Rock' Johnson, Channing Tatum, Brad Pitt, Ryan Reynolds, Bradley Cooper, Chris Hemsworth and David Beckham.
Last year, the 10-time Grammy Award winner joined the elite EGOT club after becoming one of the few people to win an Emmy, Grammy, Oscar and Tony award.
Legend married wife Chrissy back in 2013 and together they have a three-year-old daughter Luna and one-year-old son Miles.