John Legend Tried To Break Up With Chrissy Teigen, But She Said "No"
6 September 2017, 10:32 | Updated: 6 September 2017, 10:37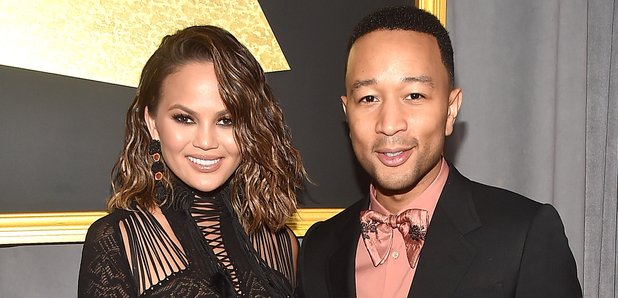 Eleven years later...
Chrissy Teigen has revealed why she refused to accept a break-up attempt from her now-husband John Legend when he tried to end their relationship.
The incident was originally recounted by the model during an interview last year, where she explained that Legend had gotten sick whilst on tour.
"He was feeling really bummed and stressed out. He was like, "I can't be in a relationship right now." That lasted for one day."
"I knew it came from a place other than us not working. I always joke, "Remember when you tried to break up with me? He's like, "Yes, sorry. Big mistake."
Speaking to the Guardian this week, Legend, who married Chrissy in Lake Como, Italy, in September 2013, recalled his then-girlfriends refusal.
"I was really stressed and busy. I was just, like: "I'd just be happier single right now." and she was like, "No.""
The singer revealed that the couple were dating again less than half an hour later.
Chrissy took to Twitter to further clarify the situation, joking about the fact that, eleven years later, the couple are still strong as ever.
11 years later, baby https://t.co/Kr7p7u8sqq

— christine teigen (@chrissyteigen) 5 September 2017
It wasn't a a typical breakup. He was on tour and his voice hurt and he was being a whiny face about everything and so yeah, I was like "no"

— christine teigen (@chrissyteigen) 5 September 2017
The 'Love Me Now' singer, who shares one-year-old daughter Luna Simone with Teigen, explained how his wife pushes him to be "bolder".
"She pushes me to be funnier, not because she's trying to, I think it's just being around her." he gushed.
The couple met when Chrissy starred in the music video for John's single 'Stereo' in 2007.
Meanwhile, Legend kicks off the UK leg of his Darkness and Light Tour on the 8th September in Glasgow.