Stormzy takes on The Game and Drake's '100' instrumental.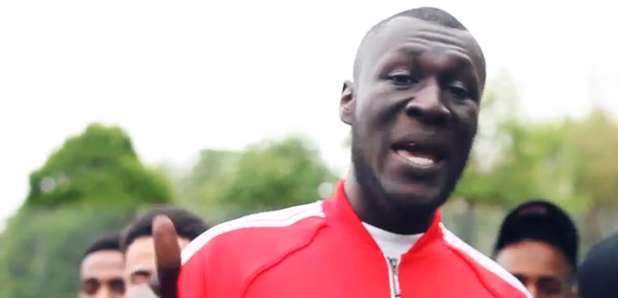 Stormzy has released a new freestyle called '10 Minutes'.
The 21-year-old rapper, who recently won a BET Award for Best International Act , has unleashed some brutal lyrics over The Game and Drake's latest track '100'.
Check out the track below:
(Warning: This song contains strong language that some people may find offensive.)
Stormzy addresses the haters with aggressive lyrics and also speaks on his recent freestyle 'Shut Up', which now has over 4 million views on YouTube.
"I dropped 'Shut Up' just to make them shut up/These n****s love to reach, they're trying to find a come-up/I ain't ever seen you f*** a club up/Any problems you can come and buck us," he raps.
Stormzy is currently working on his debut album and will begin a UK tour in October, taking in venues including London's KOKO on 29th October.