Everything You Need To Know About 'Top Boy' Season 3 Starring Drake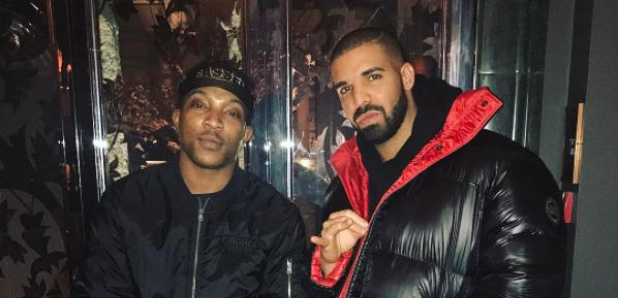 Everything you need to know about Drake's UK TV series; The cast, the air date and rumours...
Since 'Top Boy' first aired on British TV in October 2011, the gritty London crime drama has slowly grown in popularity.
Sprinkled with UK rappers and now Drake, the critically-acclaimed series is returning to TV screens for a highly-anticipated new season.
The fictional show, which follows the lives of a group of people caught up in a world of gangs and drugs, has already delivered two popular series.
And after it was announced that Drake had bought the show and is ready to bring it back for a third season, fans are eagerly waiting updates on the status of the cult London TV series.
Here's everything we know about 'Top Boy' season three so far:
The Cast
While details are still very slim, it has been confirmed that Drake will star in the upcoming third season of 'Top Boy'. According to The Mirror, producers are working on a "significant role" for the Canadian rapper.
Also expect appearances from Ashley Walters and Kano, who are expected to reprise their roles as Dushane and Sully respectively. There are also rumours that Skepta could make a cameo, after being linked with the show in 2016.

The Date
In April 2016, Ashley Walters confirmed that the highly-anticipated third season of 'Top Boy' was "coming soon".
However so far there have been no further updates.

Drake's Involvement
Drake has made no secret of his love for 'Top Boy', following a series of social media posts about the gritty drama. And in April 2017, it was confirmed that he bought the show from Channel 4 for an undisclosed fee after it was cancelled.
In 2016, Skepta confirmed Drake's interest in the series and shed some light on his involvement. "[Drake and Walters] have been working closely and I've been making sure on the creative direction wave with Drake about the series, just making greatness with it," he said in an interview.
"The whole style what's going on in London, the sound. Everything about it is real, it's an actual thing that actually happened and deserves to be on the TV. It's time."

The Plot
During his interview with YouTube channel Not For The Radio, Ashley Walters hinted season three could take place in America.
Speaking in 2015, he said: "Drake made an offer and [Channel 4] turned it down. I don't know what is going on with it – but I heard they are talking about a Top Boy Chicago."
This would represent a drastic change in the series, which is currently based in the fictional Summerhouse housing estate in Hackney, East London.

Details
Speaking to YouTube channel Not For The Radio in 2015, Ashley Walters said: "Drake thought [Top Boy] was proper. This was via text. I was speaking to Future mainly, Drake's manager.
"We were going back and forth. And we were like, 'Put a deal on the table'. Eventually they got in contact and asked, 'What's happening with series three?' I told them Channel 4 had cancelled it.
"They said, 'That's sad, but we're going to do something about it'. Furthermore Drake was like, 'You need to break America'. He wanted to help. We were going into meetings. Top Boy is the sort of brand we knew would sell to Netflix, Amazon. The numbers speak for themselves."

Where To Watch
It's not currently clear where 'Top Boy' season three will air however for fans hoping to catch-up on the series or relive the drama, season one and two are currently available to stream on Netflix UK.
Trending On Capital XTRA