Homegrown Live Event Terms and Conditions
2 October 2018, 08:00 | Updated: 23 October 2018, 15:57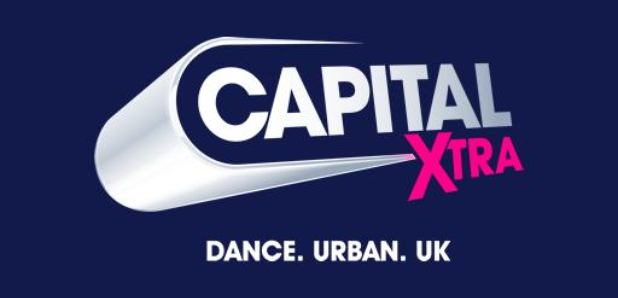 We (Global Radio Services Limited) are hosting an event entitled "Capital Xtra Homegrown Live" at the Koko Camden (the Venue) on 22 October 2018 (the Event). If you have purchased a ticket to the Event via our authorised ticket agency, Ticket Web (UK) Limited (Ticket Agency) or been lucky enough to win a place on the guestlist for the Event, you should read these terms and conditions together with and any other statements which may be displayed at the Venue.
Those of you who have purchased tickets via our Ticket Agency should also read their Purchase Policy, which can be found at: Ticketweb Purchase policy
You must produce a valid ticket (or show Photographic I.D to validate your place on the guestlist) in order to gain entry to the Event.
All patrons must be 14 years of age or over & bring photographic I.D in order to gain entry to the Event. All patrons aged 14 or 15 must be accompanied by an adult who is at least 18 years or age. Valid forms of photographic I.D include Passport, Drivers Licence and PASS scheme.
Resale or attempted resale of your ticket (or guestlist place) will result in seizure or cancellation without refund or compensation - photographic I.D is needed in order to gain entry to this Event.
If you have accessibility requirements and wish to attend the Event, please contact the Venue (lydia@koko.uk.com) prior to the Event to request an allocated space in the accessible viewing area available at the Venue, subject to availability. We do not sell 'accessible viewing area' tickets, just general admission, so if the Event is sold-out we cannot sell extra tickets.
We offer disabled guests a complimentary ticket for personal assistants, please email the Venue (lydia@koko.uk.com) prior to the Event to arrange this.
If you need to bring any medicines, food or drink to manage a medical condition, or medical equipment you are welcome to do so, but you will need to inform the manager on duty at the Venue before you go through the search procedure.
The artists and billed performer line-up may be subject to change at any time without notice and we shall have to no obligation to refund ticket monies or exchange guestlist places. No scheduled acts may be considered as headline acts regardless of their relative fame or prominence in the billing and so cancellation by an artist/performer will not entitle you to a refund.
When purchasing alcohol if you appear to be under 25 you will be asked for proof of age. We apologise if this causes any embarrassment.
Smoking is not permitted in the Venue; this includes the use of e-cigarettes and offenders will be ejected without refund. Please use the designated smoking area. At times of congestion, the smoking area will have limited access. The Venue security staff reserve the right to close the smoking area for safety reasons.
The Venue has zero tolerance policy in respect of illegal substances and we will refuse admission or eject patrons for any behaviour which breaches this policy and shall be entitled to take all reasonable measures to ensure compliance with the policy.
The dress code for the Event is smart casual and headwear of non-religious kind will not be permitted inside the Venue.
Patrons will be exposed to loud music at the Event and strobe lighting may be used.
Searching (comprising of 100% bag search, 100% wanding and body search) is a condition of entry, refusal to allow a search to be conducted will result in non-entry to the Venue.
Items that we, in our absolute discretion, consider may be a threat to health and safety are not permitted in the Venue. No sharp or pointed objects will be permitted and any items deemed to be capable of causing damage to property or injury to persons may be confiscated. We cannot guarantee that all confiscated items (such as, tweezers, Afro Coombes, permanent markers, lighter fluids, etc.). can be reclaimed post Event.
The doors for the Event open at 18:00pm and close at 21.00pm. There will be no admission for the Event before the designated opening time.
If patrons leave the Venue during the Event, they will not be granted re-entry.
We (together with the Venue) reserve the right to refuse admission should patrons breach any of these terms and conditions or those rules or regulations displayed at the Venue or behave in a manner which is likely to cause damage, injury, nuisance or annoyance or for failure to comply with our or their reasonable requests.

Anyone throwing objects, including but not limited to alcohol, glasses, etc. will be removed from the Venue and no refund given. Furthermore, patron's details will be provided to the regulatory authorities should an offence be alleged to have taken place.
We are not liable for any tickets which are lost, stolen or damaged.
Our liability to you in connection with the Event (including, but not limited to, for any cancellation or rescheduling of the Event) shall be limited to the price paid by you for the ticket (plus any service charge) or the value of your guestlist place. Nothing in these terms and conditions seeks to exclude or limit our liability for death or personal injury caused by our negligence.
It is your responsibility to check that the Event is going ahead at the date and time. All advertised times are approximate and subject to change
The unauthorised use of photographic and recording equipment is prohibited. Any videos or recordings may be destroyed or deleted.
You acknowledge that your actual or simulated likeness may be included within any film, photograph, video, audio and/or audio-visual recording at the Event and that such film, photograph, video, audio and/or audio-visual recording may be exploited by us in any and all media (including without limitation on social media). This Event may also be filmed for the security of patrons and content shared with the police.
Official merchandise is only available (if at all) inside the Venue, please do not sale outside
We do not accept responsibility for the loss or damage of personal property brought into the Venue.