Watch Rae Sremmurd Drop A Big 20-Minute Freestyle For Westwood
16 December 2015, 12:41 | Updated: 16 March 2017, 16:04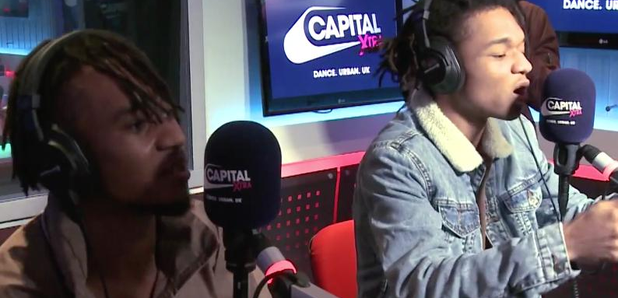 The rap duo went in.
Following recent accusations that they don't write their own lyrics, Rae Srummerd dropped a huge freestyle on Tim Westwood's Saturday night Capital XTRA show.
The rap duo, who confirmed that their 'SremmLife 2' album will be released in February 2016, showed off their lyrical ability with a freestyle in the Capital XTRA studio.
(Warning: This freestyle contains strong language that some people may find offensive.)
"Money so old, swear to God it's growing mold," rapped Slim Jimmy as he went back to back with Swae Lee.
"Cash in my pocket, yeah you know I make bail/ Old money on me yeah them 100s f***ing stale."
The rappers also addressed controversial comments made by Hot 97's Ebro Darden, who claimed they use a ghostwriter.
"We ain't worried about it," said Swae Lee. "People want to express their opinions, it's his opinion, he good for it."
Westwood was also recently joined by Machine Gun Kelly, who dropped a BIG freestyle.