Watch Skrapz Go In On A Huge Freestyle For Tim Westwood On Capital XTRA
21 November 2015, 19:00 | Updated: 16 March 2017, 16:04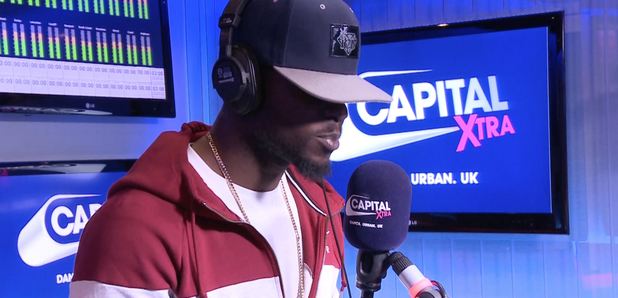 Skrapz brought the heat to Tim Westwood's latest show.
On Saturday night (21st November) Tim Westwood was joined by Skrapz, who dropped an exclusive freestyle on Capital XTRA.
The rapper brought serious heat to the studio as he went in on a two and half minute freestyle.
Watch Skrapz's exclusive freestyle for Tim Westwood on Capital XTRA:
(Warning: This video contains strong language that some people may find offensive)
-->--> "Let me excise my lyrical skill, someone told me I should think about applying for a license to kill," Skrapz raps. "I dropped my album last week now i'm here on Westwood like I didn't even give myself a second to chill."
Lock in to Tim Westwood for five hours of certified heat every Saturday from 7pm.