WATCH: Nick Cannon Goes In On Fire Freestyle Over Drake's '10 Bands'
3 June 2016, 19:57 | Updated: 16 March 2017, 16:04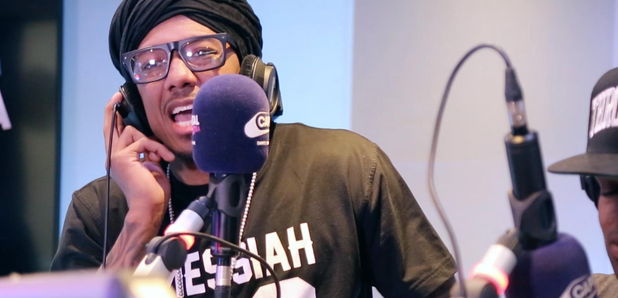 Nick Cannon joined Tim Westwood on Capital XTRA.
When Tim Westwood was joined by Nick Cannon on his latest Saturday night Capital XTRA show, Cannon went in with a huge freestyle.
Rapping over Drake's iconic '10 Bands' beat, Nick was joined by Hitman Holla, DC Young Fly and Conceited, who also took the mic.
"They call me Nicholas, the flow is ridiculous, the fashion is meticulous/ Coming off the top with a turban/ Piccadilly Circus I got em nervous," Cannon freestyles before handing over to Hitman Holla.
Finally, DC Young Fly lets everyone know; "There's only one I, like Fetty Wap."
Watch the amazing footage about.