WATCH: Lil Dicky Drops A Huge Freestyle Over Drake's 'Hype' On Westwood's Latest Show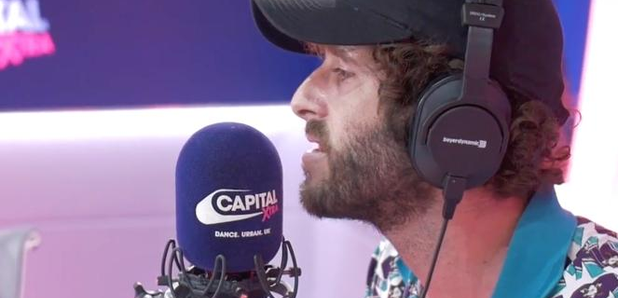 He went in.
Lil Dicky passed through the Capital XTRA studios this week, dropping a huge freestyle on Westwood's five-hour show on Saturday night.
Dicky, who just made XXL's prestigious freshman cover, caught up with Westwood and then went in over Drake's 'Hype' instrumental.
Watch Lil Dicky's freestyle below:
(Warning: This freestyle contains strong language that some people might find offensive.)
"How this s**t blowing up Nicki pants size?/ cause this s**t break ground, that's a landslide," he raps.
Meanwhile, Westwood was recently joined by ILOVEMAKONNEN and Alkaline who both dropped freestyles on the show.