The Clubbers Guide - Friday 3rd January 2014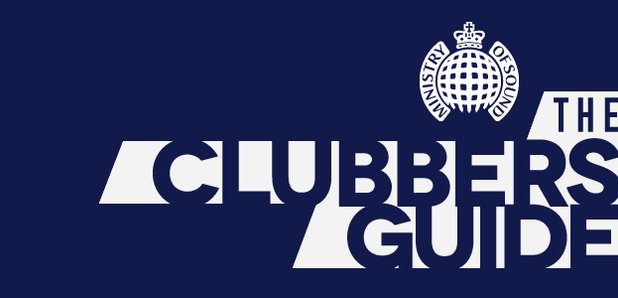 Coco Cole & Ministry of Sound kicked off 2014 by guiding you through 2 hours of the best Dance music in the UK.
Wilkinson – Too Close ft. Detour City
Andy C – Workout
Corona – Rhythm of the Night (Blonde Remix)
Chris Malinchak – If You Got It (Mark Knight Remix)
AI & Kathy Brown – Somebody to Love (Other Echoes & Ben Knight Remix)
Dansson & Marlons Hoffsatdt – Shake That (Shadow Child Remix)
Let The Machines Do The Work – Give It Up
Huxley – Inkwell
Tiga Vs Audion – Let's Go Dancing (Breach Remix)
Disclosure – Stimulation (Preditah Remix)
Paul Woolford – Untitled (Scuba Remix)
Shadow Child – Friday (MK Medicine Dub)
EDX – Reckless Ardor
Panda – Eighty Nine
Kayper – Out Of My Mind
Duke Dumont – I Got U ft. Jax Jones
Lancalot – Givin' It Up ft. Antony & Cleopatra
DEVolution – Too Much Heaven ft. MNEK
Quadron – Hey Love (Branko Remix)
Jaguar Skills ShooOO!!!
Jaguar Skills feat Matti Roots - Let's Get It Cracking
Lalo & Bushwacker - Love Story
Jesse Ware - Running (Disclosure Mix)
Juilo Bashmore - Au Seve
Dennis Ferrer - Hey Hey
Disclosure - Latch
Ben Pearce - What I Might Do
Disclosure - White Noise
Duke Dumont - 100%
The KMDS - Never Stop Believing
Jaguar Skills & Urban Knights - The Steel Riddim
The 2 Bears - Work (Franky Rizardo Remix)
Booka Shade - Body Language
Fish Go Deep - The Cure And The Cause (Jag Skills Remix)
Roy Davis Jr - Gabriel
Brodinksi – Let The Beat Control Your Body (Maelstrom & Louisahhh!!! Remix)
Plump DJs – Skylon
Jochen Simms – Gat Décor Passion (ReFix Mix)
Driftmoon – Cama
Pryda – F.A.T
Nicky Romero – Legacy (Kryder Remix)
FTampoa – Make Some Noise
Flux Pavillion – Steve French ft. Steve Aoki
Matrix & Futerebound – Control (Apexx Remix)
Botnek – I Know
Vandroo & Luca – Lethal Artillery
Deorro – Dechorro
Zedd – Stay The Night (Nicky Romero Remix)